What the inflation target should be is not something that should be discussed now, Janet Yellen said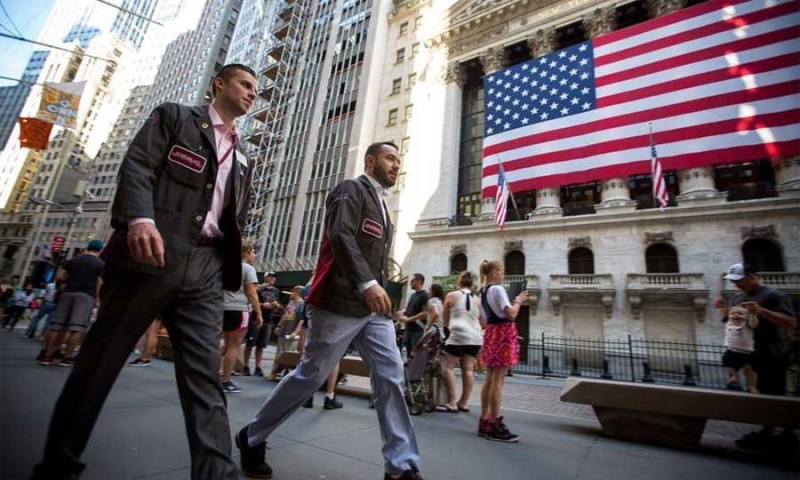 VICTORIA DENDRINO/BLOOMBERG
American Treasury Secretary Janet Yellen estimates that the risk of a recession for the US is decreasing and emphasizes that the reduction in consumer spending may be the price for the effort to curb inflation to succeed. In an interview she gave to Bloomberg, on the sidelines of the summit organized by French President Emmanuel Macron on reforming the international financial system, Ms. Yellen admitted that "there is a risk if the Fed raises interest rates." Of course, he was referring to the ten consecutive interest rate hikes decided by the US Federal Reserve since March of last year. However, she emphasized that in her opinion "the chances of a recession have decreased, it is enough to look at the resilience shown by the labor market, while at the same time inflation is gradually deescalating".
It has been preceded by May's employment figures in the US, which show that hiring has exceeded economists' forecasts. Home construction and retail sales show surprising resilience despite aggressive rate hikes by the Fed. The latest data released last week showed core inflation rose to 5.3% in May compared to the same period last year. The increase is due in part to the spike in roof costs over the past year. Headline inflation in May eased to 4%, down from 9.1% in June last year. Therefore, Ms. Yellen emphasized that "inflation has slowed significantly and will slow down further," in part because it discounts housing market adjustment.
At the same time, Ms. Yellen commented on the debate that has opened between economists on whether the Fed should raise its inflation target above its current 2% target, given that it adopted it during times of anemic growth and low investment. However, according to the American finance minister, this discussion is not appropriate at a time when the decision-makers are trying to stop the rise in prices. "We could have a wonderful debate about what the target for inflation should be," the US Treasury secretary said, but stressed that "now is not the time for such a public debate." Notably, the chairman of the Federal Reserve, Jerome Powell, has also rejected the idea of ​​revising the 2% inflation target and expressed his opposition before Congress during the week.