Gaiego passed the philosophy he wants and does not stand for faces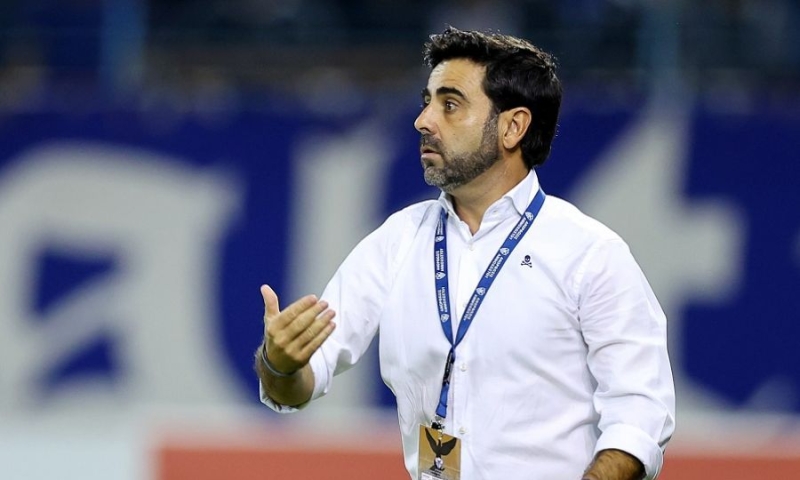 The project of Anorthosis is going well, with the team having left behind the bad years and showing that this year it is capable of returning to the titles. The change is largely due to the technical director, Antonio Prieto, who chose the philosophy that built the team, but also to David Gallego, who is getting excellent coaching at the moment.
< strong>The Spanish model works perfectly (see here and here) and friends of the group enjoy seeing it. Even in games that don't come with a win, people leave saying that the team fought. However, one of the elements that characterizes this year's Anorthosis is its excellent offensive function.
Having conceded 21 goals, they are the second best attack in the league, behind only Paphos, which in itself says enough. finals in goal than any other team in the league. In particular, it records an average of 6.4 finals at the opponent's home, with Paphos following with 6.1. In the relevant list, Apollon is third, AEK fourth and APOEL in fifth place.
Especially if you consider that Guerrero is absent, who in the first games of the season was the player who organized the attacks, while Castel who is regarded as the main striker at times has minor injury problems, Gajego is credited for his excellent work. He has passed the philosophy he wants and you don't stand on faces.
With Guerrero, without Guerrero, with Castel or Gassama, Tune or Ioannou one and the same. In general, the offensive operation of Anorthosis receives almost perfect and the bet is to continue in this way.