Stats reveal a negative element in the game of Gaiego's team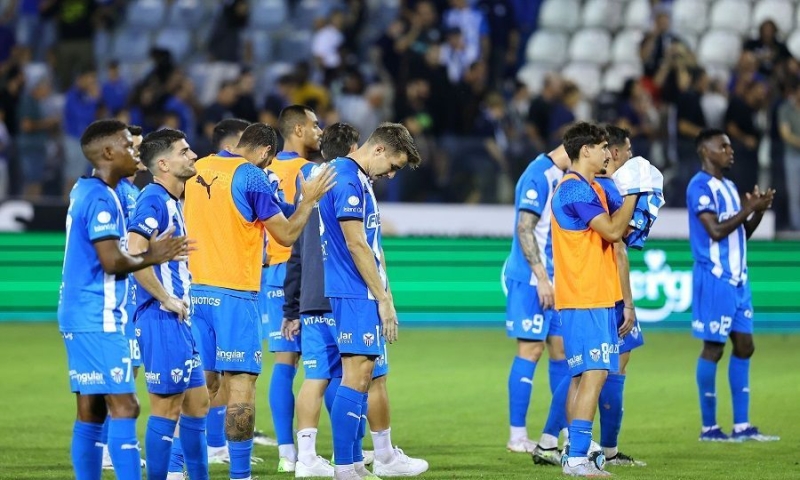 Anorthosis didn't succeed against AEZ in "Papadopoulos" and was disappointed, as it ended in a 1-1 draw in a game that held the victory until the 88th minute, but an inactivity in a set piece brought the equaliser. Once again, Anorthosis conceded a goal from a set piece, which proves that it is the team's Achilles heel. 60', revealing a big problem that the Gaiego team has had since the start of the league.
More specifically, Anorthosis in the nine games it has played so far conceded seven goals in the second half after 60', which shows the retreat made by Gaiego's group.
In the game with AEZ, Gaiego made a change in the 50th minute, while his next ones were made in the 79th minute. During that time, the team showed signs of fatigue, with AEZ rising and Anorthosis retreating.
Besides that, perhaps the changes made by the Spanish coach were also wrong, as the team showed fatigue inside the center and did not hold the ball easily. For that he could throw in one of Charalambous or Julio, who are fast and have the quality to keep the ball. Chrysostomou was also an option, who overcame his injury and looks ready to compete.
In fact, from a statistical point of view, Anorthosis concedes a goal after 60', which shows signs of fatigue and poor management. from Gaiego. If the Spanish coach succeeds and works in this area immediately, then things will be much better for "Kyria" in the four derby series ahead of her.
By Theodoros Tsiolakis< /strong>