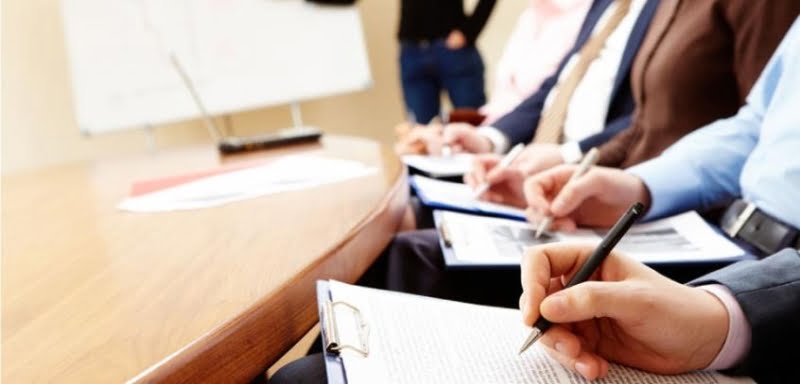 Companies in the European Union with 10 or more employees whose staff participated in continuing vocational training or other training programs decreased in 2020 according to Eurostat, the EU's statistical office.
Specifically, in 2020, 67.4% of businesses with 10 or more employees in the EU participated in such programs, marking a drop of 3.1 percentage points (pp) compared to 2015 when the percentage was 70.5%.< /p>
In Cyprus in 2020, 65.7% of companies of a similar size had employees participating in training programs, marking a decrease of 3.8 pp compared to 2015 when the percentage was 69.5%.
As reported, the decrease across Europe can be explained by the reduction of company activities, company closures and restrictions as a result of the pandemic.
The highest percentage of companies whose employees participated in training programs in 2020 was recorded in Latvia (96.8%). Sweden (91.5%), the Czech Republic (85.9%), Belgium (82.2%) and Estonia (79.8%) followed.
The lowest percentages were recorded in Romania (17.5%) and Greece (17.8%), followed by Hungary (37.7%), Poland (40.9%) with much higher percentages (by almost 20 p.m.) ) and Bulgaria (45.1%).
82.8% of companies operating in the service sectors (especially IT and communication services and financial and insurance activities – excluding services in distributive trade, hospitality and catering) and provided training programs in 2020.
By sector, only businesses in industry (excluding construction) recorded a small increase of one p.m. in 2020 (70.5%) compared to 2015 (69.5%), while companies in all other sectors recorded decreases between 2 and 5 p.m.
The largest decrease was recorded in the construction sector (-5.3 p.m. from 69.4% in 2015 to 64.1% in 2020), while the smallest decrease was recorded in the IT and communication services sector and financial and and insurance activities (-1.7 p.m. from 84.5% in 2015 to 82.8% in 2020).