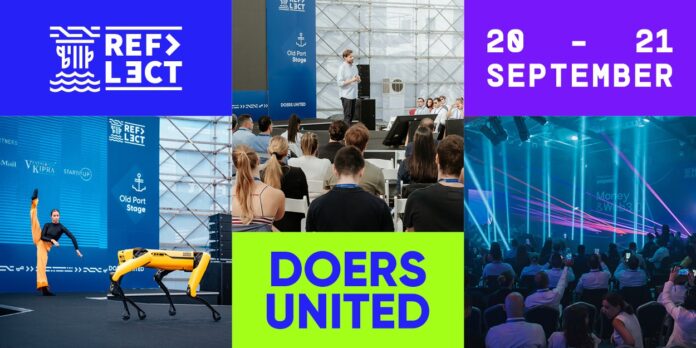 The leading technological event of Cyprus, the Reflect Festival, conquers the coastal city of Limassol again this September, with an even more impressive program
The Reflect Festival, one of the fastest growing technology events in the Southern Europe, Middle East and South Africa region, presented its ambitious plans on the occasion of its 6th year of organization. Since its first year of operation it has quickly developed into a major gathering of technology and entrepreneurship, cementing its position as the ultimate one-stop shop.
It is the largest festival of technology and start-ups in Cyprus. It brings together tech enthusiasts, business founders, start-ups, decision makers and investors for an exciting experience in the city, filled with talks, panels, workshops, exhibition, competitions and networking opportunities. It aims to bridge the gap between Europe and the Middle East/South Africa (MENA) and create meaningful business value by promoting connectivity, innovation and collaboration in the technology industry. The 6th festival will take place on September 20-21, 2023, in Limassol.
Five stages and an exhibition with over 200 stands in the heart of Limassol are expected to attract over 8000 people. "It will be a truly immersive experience for the city – as both the city center and the promenade will be bursting with activity. In essence, the city, the squares, the restaurants and the parks, will turn into what we call the "playground of doers", notes Reflect Festival co-founder Stylianos Lambrou.
Start- ups contests
Reflect's stages will welcome more than 130 speakers from all over the world, among them some great names such as Ankur Nagpal (Founder at Teachable, Vibe Capital and Ocho), Derek Sivers (author of entrepreneurial and philosophical books), Ida Tin (Co -founder, former CEO and chairwoman at Clue), Tony Jamous (Co-founder and CEO at Oyster), Amit Vasudev (Managing Partner at Earl Gray Capital, Co-founder at Clearbit) Loulou Khazen Baz (Managing Partner at Spade Ventures), Mergim Cahani (Founder and CEO of Gjirafa), and Alexandra Balkova (Partner and Head of Portfolio at Startup Wise Guys).
The co-founder of the festival Dusan Duffek even spoke about a brand new program, ReflectX. "This is a competition for startup businesses in the region,
with a cash prize of 15,000 euros and a package to explore Cyprus as a place to set up offices," he emphasizes. In addition, Microsoft offers a place in its global startup program, 'Microsoft for Startups FoundersHub'.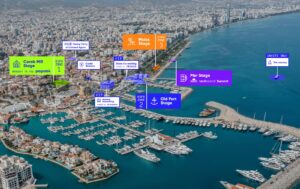 Great exposure – enhanced networking
More than 200 Cypriot and international companies will participate in the Reflect exhibition. The organizers are preparing exciting activities further enriching the exhibition space. "We are excited to see how many businesses are recognizing the value of engaging and interacting with their colleagues as well as potential investors and customers. This year's exhibition will span the entire city, bringing technology and innovation to the center of public attention," points out Mr. Lambrou.
Supporters
< p>Platinum partner of Reflect festival is payabl., Gold partners are PwC, Cyta Business and Research & Innovation Foundation, Silver partners Invest Cyprus, Elias Neocleous & Co LLC and FlexCar kai Bronze partners Hellenic Bank, Super Scale, Social Discovery Group and Treppides. Strategic partner is the Cyprus Chamber of Commerce and Industry and Ecosystem Partners are Techisland and The Cyprus Institute. Tickets are already on sale at Reflect's website www.reflectfest.com. For collaborations or exhibitions with Reflect Festival, those interested can contact [email protected].