POWERED BY:
03:27 Monday
March 14, 2022 INSIDER • GOAL • IN-CYPRUS • PROPERTY • CYPRUS-IS • CAREER LIKE • GOING OUT • XRYSES SYNTAGES • ACTIVE • PHILGROUP NEWS & nbsp; SOCIETY & nbsp; INSIDER & nbsp; OPINIONS & nbsp; GOING OUT & nbsp; CULTURE & nbsp; SPORTS & nbsp; AUTO & nbsp; GOOD LIFE & nbsp; USEFUL & nbsp; PRINTED EDITION & nbsp;
< i class = "line1">
ARCHIKIEIDISEISPOLITIKITOPIKAPARASKINIOMEDIAELLADAKOSMOSEPISTIMIPERIVALLONTECHNOLOGIASYNENTEFXEISCHRYSES ETAIREIESKOINONIAEIDISEISKYPROS OF CHTHESANAGNOSTI HAVE LOGOEPISTOLESSYNENTEFXEISDIMOFILI IN INTERNETVIDEOSAFIEROMATAADVERTORIALINSIDEREPICHEIRISEISKYPROSBRAND VOICECAPITALFORBESBLOOMBERG OPINIONPROTAGONISTESKAFTI GRAMMICHRYSES ETAIREIESKARIERAAPOPSEISARTHRA IN "F" INTERVENTION IN "F" MESSAGE YOUR SKITSAO WORLD TWITTERGOING OUTTHINGS TO DOCINEMAMOUSIKIESTIATORIABAR/CAFETV ODIGOSTILEORASIPOLITISMOSKYPROSKOSMOSKRITIKESEKDILOSEISPROSOPAATHLITIKAPODOSFAIROMPASKETPARASKINIAELLADADIETHNIALLA SPORAPOPSEISSKITSOVIDEOSAUTONEAPAROUSIASIAPOSTOLESAGONESKALI ZOIFGEIADIATROFIEF ZINASTRACHRYSES SYNTAGESSYNTAGES SEFVIMA VIMACHRISIMAFARMAKEIAGIATROIAERODROMIALIMANIATILEFONAOPAPKAIROSSYNALLAGMALACHEIAAPPSPROSFORESENTYPI EDITION POLITIKITOPIKAPARASKINIOMEDIAELLADAKOSMOSEPISTIMIPERIVALLONTECHNOLOGIASYNENTEFXEISCHRYSES COMPANIES EIDISEISKYPROS OF CHTHESANAGNOSTI HAVE LOGOEPISTOLESSYNENTEFXEISDIMOFILI THE INTERN ETVIDEOSAFIEROMATAADVERTORIAL EPICHEIRISEISKYPROSBRAND VOICECAPITALFORBESBLOOMBERG OPINIONPROTAGONISTESKAFTI GRAMMICHRYSES ETAIREIESKARIERA ARTICLES IN "F" INTERVENTION IN "F" MESSAGE YOUR SKITSAO WORLD OF TWITTER THINGS TO DOCINEMAMOUSIKIESTIATORIABAR/CAFETV ODIGOSTILEORASI KYPROSKOSMOSKRITIKESEKDILOSEISPROSOPA PODOSFAIROMPASKETPARASKINIAELLADADIETHNIALLA SPORAPOPSEISSKITSOVIDEOS NEAPAROUSIASIAPOSTOLESAGONES YGEIADIATROFIEF ZINASTRACHRYSES SYNTAGESSYNTAGES SEFVIMA STEP FARMAKEIAGIATROIAERODROMIALIMANIATILEFONAOPAPKAIROSSYNALLAGMALACHEIAAPPSPROSFORES ENTERPRISES LTD BRAND VOICE CAPITAL FORBES BLOOMBERG OPINION PROTAGONISTS HOT LINE GOLDEN CAREER COMPANIES
EXCLUSIVE COOPERATION
TOGETHER WITH
Powered by
Next Previous REInvest Real Estate: Why trust a trusted professional in the real estate market HOME • INSIDER • BRAND VOICE • REInvest Real Estate: Why trust a trusted …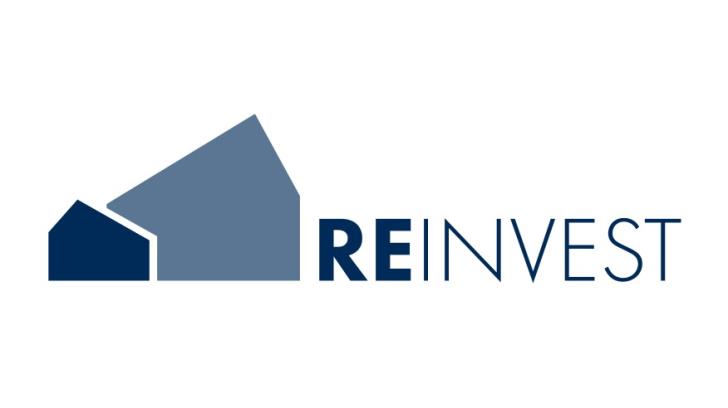 Myth or reality? The decision to work with real estate agents to buy the property you are interested in offers benefits such as access to specialized expertise, valuable guidance and speed.
It is not a myth, if you first carefully choose the right partner! We at REInvest Real Estate, feel we are the most suitable to support your effort to search and purchase real estate, quickly and at no extra cost.
With more than 40 years of experience, we can meet the needs of each client individually, negotiate each agreement properly as you expect and at the same time save you much more from the hassle and stress involved in the property purchase process. In addition, with REInvest Real Estate you can directly access various exclusive listings and discover the first real estate listings outside the market.
Our team consists of more than 30 experts and professionals, who are ready to work with you to assess the strengths and potential weaknesses that are not easily identified, as well as to avoid legal and property risks. You can really count on our thorough knowledge to guide you through every step of the buying process. projects with service and after sale. In addition, the large real estate portfolio and the expanded international network of buyers, investors and professionals ensure speed and efficiency in the process of buying and selling real estate.
You can now trust REInvest as the ideal choice for you effectively guide you in your new explorations with its expertise in the field of real estate, supporting from the beginning to the end all your needs and requirements.
Contact us at 7778 7771 or +357 22 477 600 to register your property or visit us at & nbsp; https: //bit.ly/3CovNCq to find the property you are looking for. & nbsp;
Registration number 1044 | License number 523/E