Why choose REISSWOLF CYPRUS?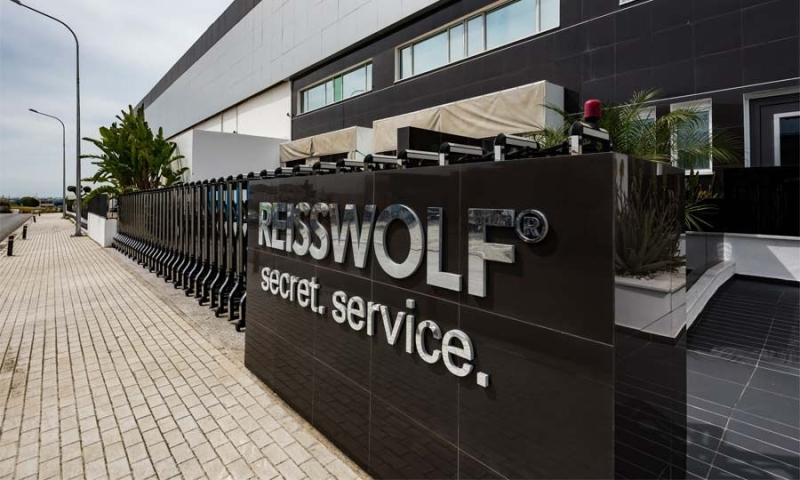 REISSWOLF, through the Integrated Record Management System – 360th (IRMS-360th) can provide a comprehensive range of services, which directly contribute to the more efficient use of the information that each company maintains in physical or digital storage media, while at the same time ensuring the safe and confidential destruction of inactive files.
The physical or digital management of every form of data in a company is an integral part of daily operations that allows its executives to have immediate, dynamic, permanent and secure access to every file from anywhere and from any device they want. The study, analysis and development of a risk management model will precisely identify all those factors, which can potentially legally and fiscally expose each company and cause moral and financial damages, both for the company itself and for third parties.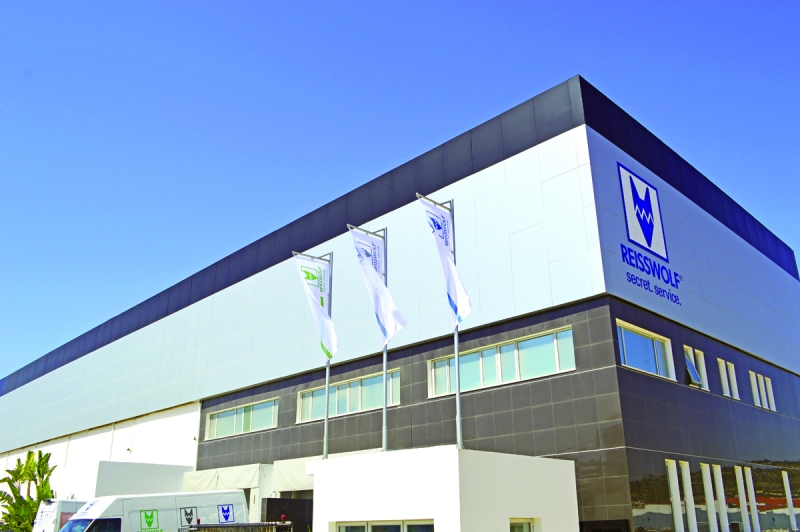 Through the Integrated Record Management System – 360º (IRMS-360º), REISSWOLF provides a comprehensive range of services contributing to:
• Increasing the productivity of your employees through optimal management and certified instant access to information.< /p>
• Reduction of operating costs of maintenance and upgrade of logistical infrastructure.
• Reduction of office space.
• More efficient way of managing information (Information Flow process) inside and outside the collection you.
• Direct monitoring and management of orders and processes (Workflows).
• Analysis and design of Risk Management model and its integration (IRMS-360o) so as to protect the company from potential risks.
• Safe management of personal data as defined by the new European legislation GDPR (General Data Protection Regulation).
DIGITIZATION & ELECTRONIC RECORDS – DIGITAL RECORDS MANAGEMENT SYSTEM (DRMS)
Through the digitization process, all documents, texts, images are scanned (scanning) and converted from analog format to digital format with the application of OCR (Optical Character Reading) technology, for a faithful copy of the original text in PDF format. Then through the electronic archiving, which includes the Indexing of each file separately – naming the file with keywords (metadata), the files are stored (upload) with an archiving protocol on the main computer (server) from where each user can manage the digitized files in question.
Electronic Document Filing System
REISSWOLF f.i.t is a complete electronic document filing system, which obeys the strictest security standards. It gives all the advantages of storing files in the cloud and at the same time excludes all the disadvantages of cloud systems. Specifically:
Security. Your files are well protected from unauthorized access. System security level is Google Yellow Pages.
Availability. Your files are always available. At the same time, six different backups are taken on a daily basis.
Search. Your files can be searched either with keywords (metadata) that you have defined, or based on their content, or combined.
Process Flows (Workflows). Your documents can be set to follow your own business flows.
Easy. The system, although complete, is very easy to use even by the novice operator.
Files everywhere. Due to the web technology built into REISSWOLF f.i.t., your files are accessible from any device and electronic medium. And all this without any reduction in the security of your data.
How we will help you
• Intelligent digitization. We help you choose which of your documents to digitize and what to keep in paper form.
• Bulk scanning of documents of any type, volume and size.
• Scan new documents on the same day as part of your workflow.
• Single or double entry of document elements or keywords, for every type of document.
• Specialized services such as optical character recognition (OCR), conversion & data loading.
• Electronic document management system REISSWOLF f.i.t. for easy and immediate archiving and searching of any electronic file, and
• Multiple access to digitized documents anytime from any device, wherever you are.
Your benefits
Lower operating costs. Digital copies eliminate the need for storage space provisioning. It also significantly reduces the cost of printing and maintenance of the machines
Reducing the risk of loss. Your files are protected against fire or flood and theft.
Controlled access to the electronic file. Digital copies can be stored securely in a document management system, with user or role level security access. They can be easily managed simultaneously by multiple authorized users, wherever they are.
Permanent file retention. By managing digital copies, the physical record will remain in its original pristine condition.
Increase staff productivity. Digital copies can be found quickly and easily using a simple keyword search.
Organization & Control. Digital files can be organized, sorted and quickly produced to meet the requirements of even the strictest controller
More time for production processes. Research has shown that the average search for a paper document is 37 minutes! With digitization, files can be retrieved quickly and easily, without having to leave your desk.
Contributing to a greener environment. Digitization not only benefits your business, but also the environment.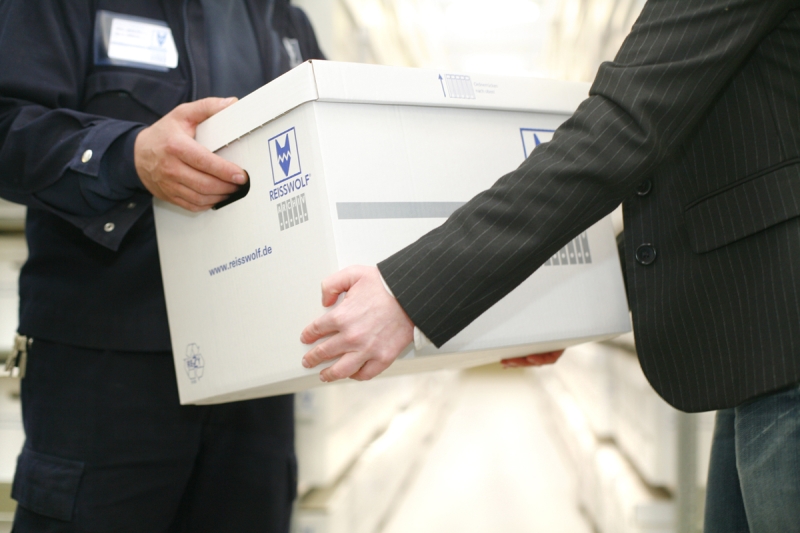 Reasons to choose REISSWOLF CYPRUS
• We provide a total solution for all stages of digitizing your files.
• We discuss the problem and design its solution.
• We do all the work without occupying your partners, respecting their valuable time.
• We pick up the physical file from your office and return it when digitization is complete.
• We have long-term experience in the field of digitization, so you can feel safe with the file you entrust to us.
< p>• We use strict and international quality standards.
• Timely delivery within the agreed timeframes.
• Fixed cost without unpleasant surprises with hidden costs along the way.
< p>PHYSICAL RECORDS MANAGEMENT SYSTEM (PRMS)
The Physical Document Storage service provides the possibility to store your documents in the special REISSWOLF CYPRUS secure facilities, which meet the technical specifications of a vault (Certified Vault Facilities). Through the use of the application (Web Application) REISSWOLF RWAM ON LINE, it is possible for your executives to manage the stored documents in real time online 24/7 a week.
Storage file management system< /strong>
Thanks to RWAM ON LINE, REISSWOLF's electronic archiving system, you will be able to access your digitally recorded physical files at any time and manage their data independently. It includes features such as fast search, instant sending of scanned files, multiple users with individual access restrictions and easy-to-use internet connection. In addition to greatly increasing efficiency, RWAM ON LINE helps with data security. In addition, all information is stored on highly secure servers located in Germany.
Reasons to choose REISSWOLF CYPRUS
• Our company provides the most secure facilities for storing your files.
• Through our own RWAM ON LINE application you have the online possibility to manage your documents 24/7.
• The delivery and receipt of documents only be done by persons authorized by REISSWOLF CYPRUS.
• We have 30 years of expertise in physical file storage.
• Specialized staff to provide consulting services for archiving, indexing and daily document management.
• Same day delivery of documents.
CONFIDENTIAL DATA DESTRUCTION (CDD)
With the Secure Data Destruction service, all sensitive data is properly and securely destroyed and turned into recyclable material, contributing positively to the protection of the natural environment.
Service provision process. The process of physical destruction of the data is completed based on the German standard DIN 66399. We focus on the privacy and confidentiality of the process since the whole process is automated without access to the documents even by the hands in our association.
Special Secure Container REISSWOLF RW240 with electronic locking system (E.L.Sy). Whether collecting documents for archiving or destroying documents that are no longer needed, all our Secure Containers are made of aluminum and can be electronically locked, protecting their contents from unauthorized access.
E.L.Sy Electronic locking system Secure Container RW240. E.L.Sy, taking full advantage of the possibilities provided by modern technology, has become an innovative application that makes Secure Container the most secure and reliable way to transfer confidential data.
Reasons to choose REISSWOLF CYPRUS
• Secure transport of your files with special electronically locked Aluminum Containers.
• High-tech Container locking system with Data Intelligence features for immediate information and monitoring of the process destruction.
• Destruction protocol based on DIN 66399.
• Send destruction certificate.
• Send ecological certificate ECO Certificate.
REISSWOLF CYPRUS
6 Fokionos, 7101 Aradippou
Tel: 24533933
Email: info@reisswolfcy.com
www.reisswolfcy.com < /p> < iframe width='300px' height='500px' src='https://www.adstorebluebird.cy/api/banner/ServeBanner?zoneId=2734' frameborder='0' scrolling='no'>