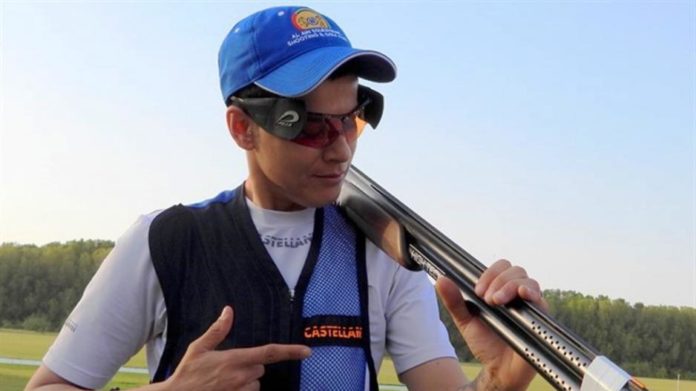 Andri Eleftheriou expressed her concern about the fact that while her own complaint preceded others, it remained stagnant in her statements to Super Sport FM. At the same time, she stressed that she hopes that her own case will not be "covered up", and for this she will contact the Minister of Justice and Public Order, Emily Giolitis, who, like the state in general, promised to support her.
What Andri Eleftheriou stated:

Regarding the statements of Spyros Neophytidis about "hood": "I was very worried about the statement of Mr. Neophytidis. I see that the case has remained at one point and is not moving forward. I hope that, as Mr. Neophytidis said, he will not be "covered up", that he will go ahead and do justice. "I am disappointed with all this."

Regarding the fact that other complaints were made: "I wonder that other complaints made after mine have been made, while mine remained stagnant. I will contact Ms. Gioliti to see what happens. That's why I found the strength and went ahead, because Ms. Gioliti and the state in general promised me that they would support me ".

About what is happening in Greece: "It was time for others to come out, in all areas to talk, but the most important thing is to do something. It takes a lot of strength for someone to come out and talk. But if they see that the cases are covered up, then the complaints will stop ".

On justice: "I really hope that justice will be done in my case and in the other cases. I was not afraid, nor am I afraid of anything. I got out of my mind what has been bothering me for so many years and I really hope something happens. These individuals must be punished and not repeated to anyone. I hope to put my little stone to help clean up this society. "Now I expect the state to help me in this, as well as everyone."

For the support he received from the people: "I thank everyone for the support and I want to say to those who have fallen victim, to come out and speak without fear."

If he received a threat: "No, none. No one approached me. "
For the help of journalists: "The work of journalists is valuable and I thank you for your support."

For her preparation: "I want to calmly prepare to go to the Olympics. I hope everything goes smoothly so that I can be calm in my preparation. It's not easy with what is happening, but I have to achieve my goals. I want to do something good for my country, like all the athletes who will represent Cyprus ".