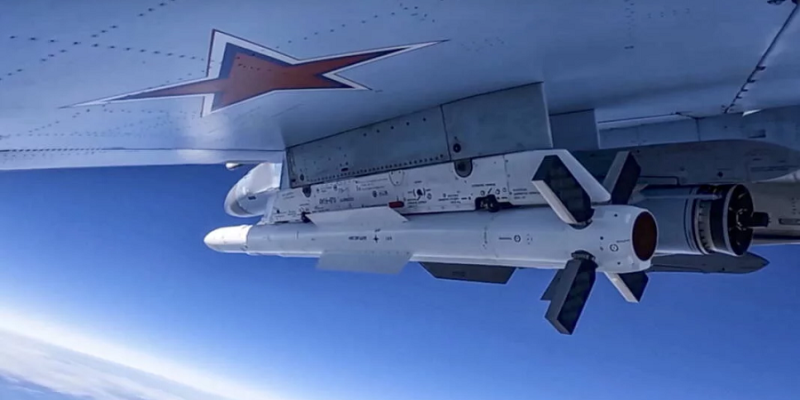 Russian fighter jets and military helicopters crashed today in Russia, near the border with Ukraine, Russian rescue services announced, according to the Russian state news agency TASS, without clarifying the cause of the crash. However, the Russian newspaper Kommersant, as well as other sources, reported that two Russian fighter jets and two military helicopters were shot down today near the Ukrainian border.
"From the crash of the Mi-8 helicopter, two people were killed," Russian rescuers said, according to TASS. "The helicopter crashed in the city of Klinchi, according to preliminary data… the helicopter's engine caught fire before the crash," another source told the Russian news agency.
The crash occurred in the city of Klinchi. , in the Bryansk region, 65 km from the Ukrainian border.
TASS also reported that a Russian Su-34 fighter jet crashed in the area, without clarifying the cause of the crash. He made no mention of the Su-35 or a second helicopter.
According to the governor of the region, Alexander Bogomaz, a woman was taken to hospital with injuries and "five houses were damaged". The commander did not give further details.
According to an official of the Russian occupation authorities in Ukraine, Vladimir Rogov, a total of "two Russian Mi-8s, one Su-35 and one Su-34" which were "shot down" and "the helicopter and Su-34 pilots were killed".
The Russian Defense Ministry has so far made no comment on these incidents.
Videos on social media show a helicopter catching fire in mid-air, apparently hit by a missile. The authenticity of these videos has not been confirmed by Reuters and AFP.
Kommersant reported on its website that one Su-34, one Su-35 and two Mi-8 helicopters were "downed almost simultaneously" in an ambush in Bryansk.
"According to preliminary data… the fighter jets were going to launch a missile and bomb attack on targets in Ukraine's Chernihiv province and the helicopters were there to support them," notes the publication.
The Russian newspaper did not provide details of the downing of the four Russian fighter jets and helicopters, but military bloggers who closely follow the war in Ukraine made the same claim. Kommersant said the crews of all four helicopters were killed.
On the Kiev side, Ukrainian Deputy Prime Minister Irena Verechuk expressed her satisfaction that "Russians are very unhappy today" . "We can understand them: two less fighter jets and two less helicopters", he said.
"Justice (…) and karma", the advisor of the Ukrainian presidency, Mykhailo Podoliak, claiming that these four Russian military helicopters and aircraft were intended to hit the "civilian population in Chernihiv province", in northern Ukraine.
The Bryansk region, which borders Ukraine, it was targeted by Ukrainian bombing in late April, killing four people. This area has recently been the target of drone attacks and railway sabotage.
Source: APE-MPE