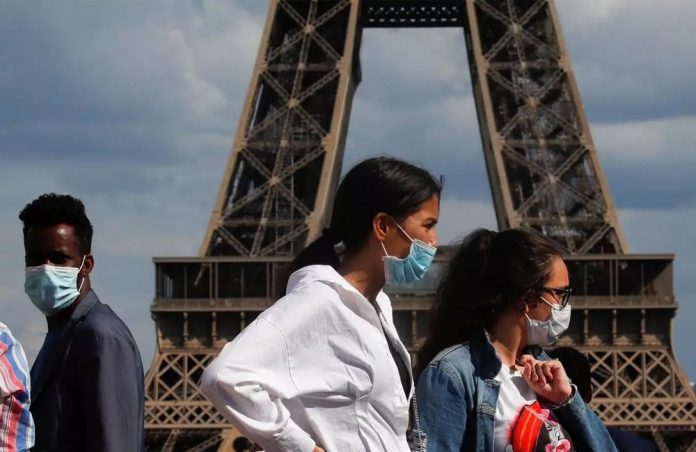 According to a recent study, people infected with the Delta mutation are slow to develop COVID-19 symptoms and are able to transmit
the SARS-CoV-2 virus. The doctors of the Therapeutic Clinic of the Medical School of the National and Kapodistrian University of Athens, Stavroula Paschou (Assistant Professor of Endocrinology), Theodora Psaltopoulou (Professor of Therapeutic-Preventive Medicine) and Thanos Dimopoulos (Professor EKPA)
Specifically, detailed data were analyzed from 101 individuals in China infected with the Delta mutation between May and June 2021, as well as
data from close contacts of these individuals. It was found that, on average, people began to have symptoms 5.8 days after the initial infection and
1.8 days after first being found positive for viral RNA.
This means that these people were able to infect others for almost 2 days before they had any symptoms of the disease. This time is longer compared to older forms of the virus. Indeed, in this case it takes an average of 6.3 days for symptoms to develop and 5.5 days for RNA to be positive, leaving a narrower window of 0.8 days for infection without symptoms.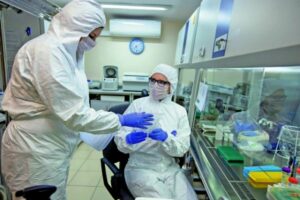 Higher viral load
Also, in the last study it was found that those infected with the Delta mutation had a higher viral load in their body. As a result, 74% of
infections occurred during the pre-symptomatic phase.
The researchers also calculated the baseline reproduction number, or R0, which is the average number of people to whom each infected person would transmit the virus to a susceptible population.
The Delta mutation was estimated to have an R0 of 6.4, much higher than the R0 of 2 to 4 calculated for the original SARS-CoV-2 form. All of the above explains how this mutation soon managed to become the dominant strain worldwide.
A small number of study participants developed Delta mutation infection while receiving both doses of the vaccine. But in these people
viral load was reduced, especially at the peak of infection. Vaccinated people were also 65% less likely than unvaccinated people to
transmit the virus to someone else.
This observation is reassuring that vaccines remain effective and are our most important response to the pandemic.
source: CITIZEN