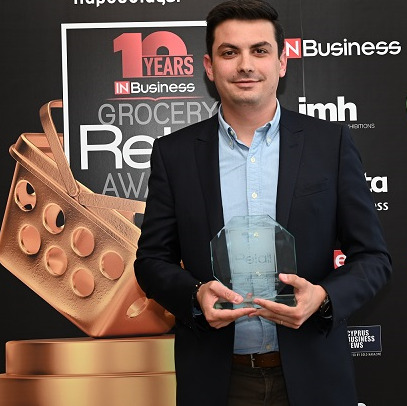 ALAMBRA Dairy was once again among the companies that managed to stand out in the context of the "20th Cyprus Grocery Retail Conference", receiving an award at the 10th "IN Business Grocery Retail Awards".
Specifically, the Cottage Cheese ALAMBRA received an award, which is a particularly honorable distinction, confirming the consumers' preference for this particular product. At the same time, it is a reward for our mission for continuous development, satisfying the modern demanding consumer.
Dedicated to its promise to supply the consumer with excellent quality products and listening to the new market trends, ALAMBRA Dairy Industry proceeded to launch of cottage cheese. Ideal for those who follow a healthier diet, but also for vegetarians, cottage cheese has a high nutritional value and a rich taste, while it is an important source of proteins.
The ALAMBRA cottage cheese award confirms once again the relationship of trust between the company and consumers, while at the same time underlining the course of continuous development of the ALAMBRA Dairy Industry.