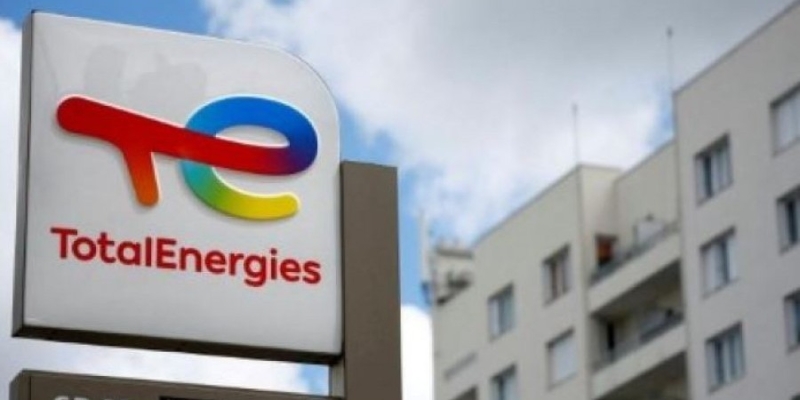 Qatar is in talks to acquire a stake in French firm TotalEnergies' $27 billion energy projects in Iraq, three people said sources told Reuters, as Baghdad blocks efforts by Western energy companies to exit the country.
A major investment from a Gulf state would mark a major victory for Iraqi Prime Minister Mohammad Al-Sudani, who took office last October after political turmoil, and would be seen as a step towards countering Iranian influence.
One source said QatarEnergy is trying to acquire a stake of about 30 percent in the project. Energy companies rarely own 100 percent of projects and prefer partnerships to reduce risk.
After a flurry of deals following the US invasion a decade ago, international oil companies have been scrambling to leave Iraq due to poor returns from revenue-sharing deals.
When TotalEnergies and Baghdad signed a deal on 2021 to build four massive solar, natural gas, electricity and water projects in southern Iraq over 25 years, hopes for a reversal of the exodus were high. Exxon Mobil, Shell and BP have all tried to reduce their operations in Iraq in recent years.
However, the project, aimed at boosting the country's economy and reducing its dependence on Iranian gas, has yet to take off.
The Total Energy deal with Iraq, which would require an initial investment 10 billion dollars, it follows the visit of French President Emmanuel Macron in September 2021.
The terms of the deal, which have not been made public or previously reported, caused concern among Iraqi politicians and were unprecedented for Iraq, sources close to the deal told Reuters in February 2022.
The deal included the construction of a natural gas storage network to supply local power plants through the expansion of the Ratavi field, large-scale use of water injection and a large solar plant in Basra to boost production from other fields. This includes the construction of a seawater treatment facility.
But little progress has been made since then. Sources told Reuters last year that a dispute over terms risked scrapping the project.
Qatar Energy and the Qatari government's communications office did not immediately respond to a request for comment on the talks.
>
TotalEnergies did not confirm the deal when contacted by Reuters.
Iraq's Sudani is traveling to Paris on Thursday and will meet Macron, an Elysian spokesman said.
A senior Iraqi oil ministry official said he was unaware of Qatar Energy's plans to acquire a stake in the Total Energy project.
Two of the sources said Qatar Energy and Total Energy were talking about a stake in the project, and although no final agreement has yet been reached, there was high confidence that it would materialize.
French and Qatari companies have close partnerships in Qatar's massive liquefied natural gas (LNG) production as well as major energy projects around the world, including Guyana, Namibia and South Africa.
Total Energy chief executive Patrick Poyn told investors after the deal was announced that Iraq was a key part of the focus of the company in the Middle East and that the deal was a "win-win" for Baghdad and his company, which would be paid for through the sale of oil from the Ratavi field.
He also said TotalEnergies was looking for partners in the projects, in which it wanted a 40 to 50 percent stake.< /p>