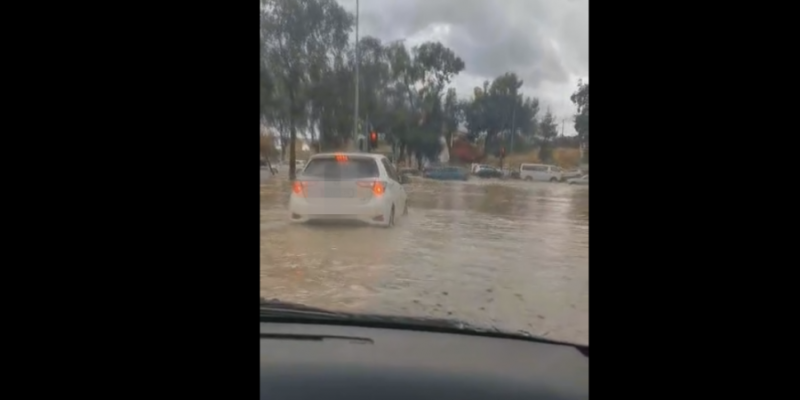 Streets turned into rivers after the heavy rains in the province of Larnaca.
As you will see in the SigmaLive video, the heavy rains flooded roads in the Kamares area of ​​Larnaca.
According to the Department of Meteorology, in the afternoon the weather will be locally mainly cloudy with localized rain and isolated thunderstorms, where hail is also possible. The temporary phenomena will be intense. The winds will blow mainly south-west to west, moderate 4 Beaufort and temporarily strong to very strong, 5 to 6 Beaufort. The sea will be quite rough.
In the evening, the weather will be partly cloudy and possible isolated rains, mainly in the mountains. Winds will be mainly northwesterly, light to moderate 3 to 4 Beaufort. The sea will be a little rough on the south and east coasts and up to rough on the west and north. The temperature will drop to 9 degrees in the interior, around 11 on the coasts and to 3 degrees in the higher mountains, where locally frost is likely to form.
Besides, a new yellow warning was issued today by the Department of Meteorology, warning of showers and thunderstorms from Saturday morning at 1100 until 1800.
Also read: "Whitened" the Troodos after a hailstorm – Snowfall followed (pics)