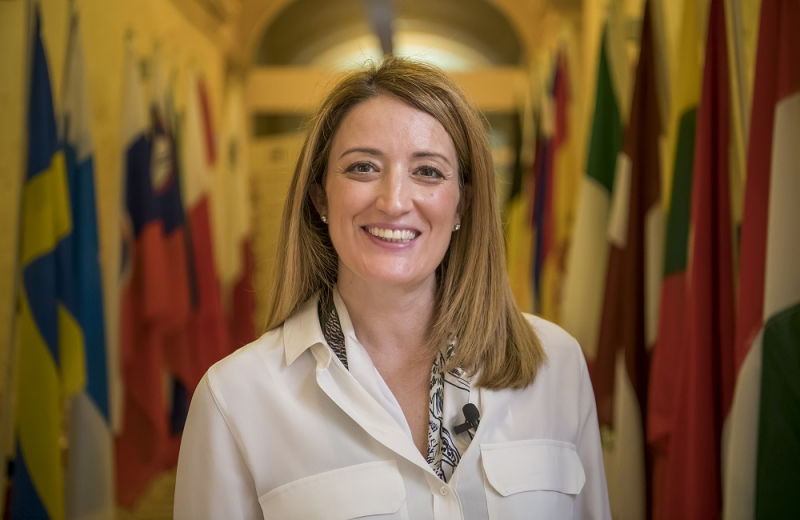 In the first round, the candidate of the European People's Party, Roberta Metzola, was finally elected President of the European Parliament, with 458 votes.
She will be the youngest body leader and the third woman to take up the post.
The 43-year-old Maltese – who has a birthday today – a mother of four is an advocate of the rule of law and the rights of LOATKI +, but is less progressive when it comes to abortions. The predominantly Roman Catholic Malta is the only EU country that does not allow abortion under any circumstances.
In June, Metzola voted against a report recognizing sexual and reproductive health rights as fundamental human rights, including access to safe and legal abortions, and this has provoked reactions in the European Parliament.
From the position of President of the European Parliament, he will need to demonstrate political consensus and conciliation skills, continuing the tradition of the late David Sassoli.
Speaking before the vote, she referred to the loss of David Sassoli as a "European champion".
"Our parliament is the best example of Europe," he said.
She noted that "the European Parliament must have a real leadership role. Ours is an institution unique in the world. We need to strengthen it. We can not be afraid of reform. The next part of the term will have a window of opportunity to make our Parliament more modern, more efficient and more efficient. We must seize the opportunity to ensure that we are able to fulfill our role in representing citizens, in control, in investigation, in legislation. "
Roberta Metzola stressed that "the struggle for real equality must go beyond the image. It must permeate what we do. I would be proud to be the President leading this fight. To honor the legacy of those who preceded ".
"The President of this House must be the one who can bring people together. "It must be able to help MEPs bridge the gap between people and European decision-making."