POWERED BY:
03:26 Monday
March 14, 2022 INSIDER • GOAL • IN-CYPRUS • PROPERTY • CYPRUS-IS • CAREER LIKE • GOING OUT • XRYSES SYNTAGES • ACTIVE • PHILGROUP NEWS & nbsp; SOCIETY & nbsp; INSIDER & nbsp; OPINIONS & nbsp; GOING OUT & nbsp; CULTURE & nbsp; SPORTS & nbsp; AUTO & nbsp; GOOD LIFE & nbsp; USEFUL & nbsp; PRINTED EDITION & nbsp;
ARCHIKIEIDISEISPOLITIKITOPIKAPARASKINIOMEDIAELLADAKOSMOSEPISTIMIPERIVALLONTECHNOLOGIASYNENTEFXEISCHRYSES ETAIREIESKOINONIAEIDISEISKYPROS OF CHTHESANAGNOSTI HAVE LOGOEPISTOLESSYNENTEFXEISDIMOFILI IN INTERNETVIDEOSAFIEROMATAADVERTORIALINSIDEREPICHEIRISEISKYPROSBRAND VOICECAPITALFORBESBLOOMBERG OPINIONPROTAGONISTESKAFTI GRAMMICHRYSES ETAIREIESKARIERAAPOPSEISARTHRA IN "F" INTERVENTION IN "F" MESSAGE YOUR SKITSAO WORLD TWITTERGOING OUTTHINGS TO DOCINEMAMOUSIKIESTIATORIABAR/CAFETV ODIGOSTILEORASIPOLITISMOSKYPROSKOSMOSKRITIKESEKDILOSEISPROSOPAATHLITIKAPODOSFAIROMPASKETPARASKINIAELLADADIETHNIALLA SPORAPOPSEISSKITSOVIDEOSAUTONEAPAROUSIASIAPOSTOLESAGONESKALI ZOIFGEIADIATROFIEF ZINASTRACHRYSES SYNTAGESSYNTAGES SEFVIMA VIMACHRISIMAFARMAKEIAGIATROIAERODROMIALIMANIATILEFONAOPAPKAIROSSYNALLAGMALACHEIAAPPSPROSFORESENTYPI EDITION POLITIKITOPIKAPARASKINIOMEDIAELLADAKOSMOSEPISTIMIPERIVALLONTECHNOLOGIASYNENTEFXEISCHRYSES COMPANIES EIDISEISKYPROS OF CHTHESANAGNOSTI HAVE LOGOEPISTOLESSYNENTEFXEISDIMOFILI THE INTERN ETVIDEOSAFIEROMATAADVERTORIAL EPICHEIRISEISKYPROSBRAND VOICECAPITALFORBESBLOOMBERG OPINIONPROTAGONISTESKAFTI GRAMMICHRYSES ETAIREIESKARIERA ARTICLES IN "F" INTERVENTION IN "F" MESSAGE YOUR SKITSAO WORLD OF TWITTER THINGS TO DOCINEMAMOUSIKIESTIATORIABAR/CAFETV ODIGOSTILEORASI KYPROSKOSMOSKRITIKESEKDILOSEISPROSOPA PODOSFAIROMPASKETPARASKINIAELLADADIETHNIALLA SPORAPOPSEISSKITSOVIDEOS NEAPAROUSIASIAPOSTOLESAGONES YGEIADIATROFIEF ZINASTRACHRYSES SYNTAGESSYNTAGES SEFVIMA STEP FARMAKEIAGIATROIAERODROMIALIMANIATILEFONAOPAPKAIROSSYNALLAGMALACHEIAAPPSPROSFORES ENTERPRISES LTD BRAND VOICE CAPITAL FORBES BLOOMBERG OPINION PROTAGONISTS HOT LINE GOLDEN CAREER COMPANIES
ΑΠΟΚΛΕΙ COOPERATION
ΜΑΖΙ ΜΕ
Powered by
< p>
Next Previous RSM: Our people are our priority HOME • INSIDER • BRAND VOICE • RSM: Our people are our priority
Interview with Christina Athini, Head of Human Resources & amp; PR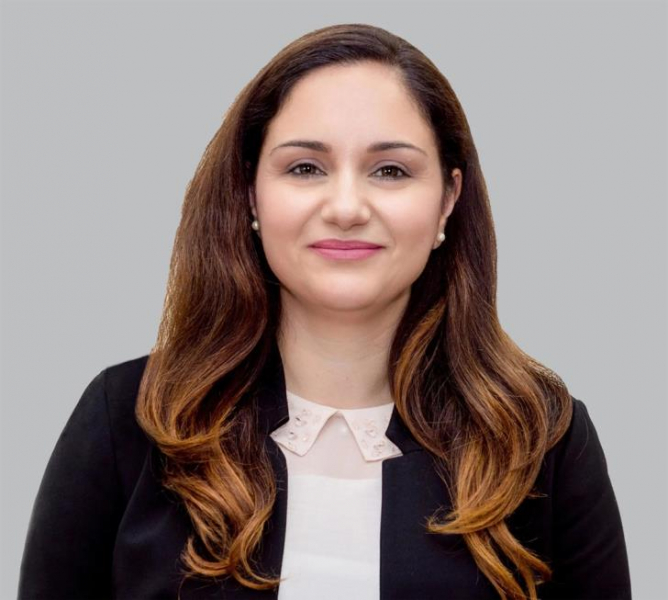 The "power of understanding" is in our DNA, so understanding is our starting point, says Head of Human Resources & amp; PR of the company, Christina Athini. In an interview with Insider, he stressed that RSM not only works as an employer but also supports the lives of its people beyond work.
What does RSM mean for its human resources?
At RSM, we believe in the value of every human being. Our philosophy is based on cooperation, respect and understanding, enabling our people to be their true selves and to share their unique perspectives. Pursuing empathetic understanding, demonstrating our core values ​​and caring encourages an inclusive environment and a dedicated, talented workforce that reflects the diversity of our company. Together, the individual talents and different perspectives of our people enhance our teams and the unique knowledge we provide to our customers.
"The power of understanding" is in our DNA, so understanding is our starting point.
What motivates its staff?
We recognize that our people are our most important asset. That's why we offer a flexible package of rewards and benefits that can be tailored to the needs of each individual, to enjoy an excellent work-life balance. We offer our staff a flexible, supportive culture and endless opportunities to pursue and develop their personal and professional ambitions.
We have created a dynamic and supportive environment that supports innovation, embraces change and helps personal development. Our people are RSM and therefore our priority.
How are choices and hires made?
We believe that different specialties create a wider range of ideas and knowledge. As our customers come from different market segments, our goal is to achieve the same diversity of background, experience and perspective in our own teams, so that we can truly understand our customers' needs and propose personalized solutions that ensure achieving the best results.
No matter where you are on your educational or business trip, we offer a wide range of custom career options. RSM is based on the skills, talents and personality of its people and we try not only to work as an employer, but to support the lives of our people beyond work.
How it should be the relationship of the employees of a company with the management?
At RSM, we operate in a specific way that makes us unique. Our vision, our purpose and our beliefs define who we are, our code of conduct, how we grow up and how we share this way of working with others. People working with RSM are discovering a culture of support. RSM's management has developed a strategy of dialogue, understanding and cooperation, with the aim of providing development perspectives and ensuring that everyone feels that their opinion is valuable. It also motivates and inspires its people to become better every day. It is a two-way, long-term and honest relationship based on the values ​​of understanding, mutual respect, integrity and teamwork.
CONTACT DETAILS
Limassol ( Head Offices)
Gladstonos 131, Kermia Court, 2nd floor, 3032, Limassol, Cyprus T. +357 25 204 000
Nicosia Demosthenes Severis Ave. 6 Presidium Building, 5th floor, 1082, Nicosia, Cyprus T. +357 22 730416
Paphos
Isabella Katholikis 4 Office 2, Anavargos, 8025, Paphos, Cyprus T. +357 26 811 256
W: www.rsmcyprus.com
E: info@rsmcyprus.com