POWERED BY:
21:26 Saturday
July 2, 2022 INSIDER• GOAL• IN-CYPRUS• PROPERTY• CYPRUS-IS• KARIERA LIKE• GOING OUT• XRYSES SYNTAGES • ACTIVE• PHILGROUP NEWS COMMUNITY INSIDER OPINIONS GOING OUT CULTURE SPORTS AUTO GOOD LIFE USEFUL PRINT VERSION
ΑΡΧΙΚΗΕΙΔΗΣΕΙΣΠΟΛΙΤΙΚΗΤΟΠΙΚΑΠΑΡΑΣΚΗΝΙΟMEDIAΕΛΛΑΔΑΚΟΣΜΟΣΕΠΙΣΤΗΜΗΠΡΟΕΔΡΙΚΕΣ 2023ΤΕΧΝΟΛΟΓΙΑΣΥΝΕΝΤΕΥΞΕΙΣΧΡΥΣΕΣ ΕΤΑΙΡΕΙΕΣΚΟΙΝΩΝΙΑΕΙΔΗΣΕΙΣΚΥΠΡΟΣ ΤΟΥ ΧΘΕΣΑΝΑΓΝΩΣΤΗ ΕΧΕΙΣ ΛΟΓΟΕΠΙΣΤΟΛΕΣΣΥΝΕΝΤΕΥΞΕΙΣΔΗΜΟΦΙΛΗ ΣΤΟ INTERNETVIDEOSΑΦΙΕΡΩΜΑΤΑADVERTORIALINSIDERΕΠΙΧΕΙΡΗΣΕΙΣΚΥΠΡΟΣBRAND VOICECAPITALFORBESBLOOMBERG OPINIONΠΡΩΤΑΓΩΝΙΣΤΕΣΚΑΥΤΗ ΓΡΑΜΜΗΧΡΥΣΕΣ ΕΤΑΙΡΕΙΕΣΚΑΡΙΕΡΑΑΠΟΨΕΙΣΑΡΘΡΑ ΣΤΟΝ "Φ"ΠΑΡΕΜΒΑΣΕΙΣ ΣΤΟΝ "Φ"ΤΟ ΜΗΝΥΜΑ ΣΟΥ ΣΚΙΤΣΑΟ ΚΟΣΜΟΣ ΤΟΥ TWITTERGOING OUTTHINGS TO DOCINEMAΜΟΥΣΙΚΗΕΣΤΙΑΤΟΡΙΑBAR/CAFETV ΟΔΗΓΟΣΤΗΛΕΟΡΑΣΗΠΟΛΙΤΙΣΜΟΣΚΥΠΡΟΣΚΟΣΜΟΣΚΡΙΤΙΚΕΣΕΚΔΗΛΩΣΕΙΣΠΡΟΣΩΠΑΑΘΛΗΤΙΚΑΠΟΔΟΣΦΑΙΡΟΜΠΑΣΚΕΤΠΑΡΑΣΚΗΝΙΑΕΛΛΑΔΑΔΙΕΘΝΗΑΛΛΑ ΣΠΟΡΑΠΟΨΕΙΣΣΚΙΤΣΟVIDEOSAUTOΝΕΑΠΑΡΟΥΣΙΑΣΗΑΠΟΣΤΟΛΕΣΑΓΩΝΕΣΚΑΛΗ ΖΩΗΥΓΕΙΑΔΙΑΤΡΟΦΗΕΥ ΖΗΝΑΣΤΡΑΧΡΥΣΕΣ ΣΥΝΤΑΓΕΣΣΥΝΤΑΓΕΣ ΣΕΦΒΗΜΑ ΒΗΜΑΧΡΗΣΙΜΑΦΑΡΜΑΚΕΙΑΓΙΑΤΡΟΙΑΕΡΟΔΡΟΜΙΑΛΙΜΑΝΙΑΤΗΛΕΦΩΝΑΟΠΑΠΚΑΙΡΟΣΣΥΝΑΛΛΑΓΜΑΛΑΧΕΙΑAPPSΠΡΟΣΦΟΡΕΣΕΝΤΥΠΗ ΕΚΔΟΣΗ ΠΟΛΙΤΙΚΗΤΟΠΙΚΑΠΑΡΑΣΚΗΝΙΟMEDIAΕΛΛΑΔΑΚΟΣΜΟΣΕΠΙΣΤΗΜΗΠΡΟΕΔΡΙΚΕΣ 2023ΤΕΧΝΟΛΟΓΙΑΣΥΝΕΝΤΕΥΞΕΙΣΧΡΥΣΕΣ ΕΤΑΙΡΕΙΕΣ ΕΙΔΗΣΕΙΣΚΥΠΡΟΣ ΤΟΥ ΧΘΕΣΑΝΑΓΝΩΣΤΗ ΕΧΕΙΣ ΛΟΓΟΕΠΙΣΤΟΛΕΣΣΥΝΕΝΤΕΥΞΕΙΣΔΗΜΟΦΙΛΗΣΤΟ INTERNETVIDEOSΑΦΙΕΡΩΜΑΤΑADVERTORIAL ΕΠΙΧΕΙΡΗΣΕΙΣΚΥΠΡΟΣBRAND VOICECAPITALFORBESBLOOMBERG OPINIONΠΡΩΤΑΓΩΝΙΣΤΕΣΚΑΥΤΗ ΓΡΑΜΜΗΧΡΥΣΕΣ ΕΤΑΙΡΕΙΕΣΚΑΡΙΕΡΑ ΑΡΘΡΑ ΣΤΟΝ "Φ"ΠΑΡΕΜΒΑΣΕΙΣ ΣΤΟΝ "Φ"ΤΟ ΜΗΝΥΜΑ ΣΟΥ ΣΚΙΤΣΑΟ ΚΟΣΜΟΣ ΤΟΥ TWITTER THINGS TO DOCINEMAΜΟΥΣΙΚΗΕΣΤΙΑΤΟΡΙΑBAR/CAFETV ΟΔΗΓΟΣΤΗΛΕΟΡΑΣΗ ΚΥΠΡΟΣΚΟΣΜΟΣΚΡΙΤΙΚΕΣΕΚΔΗΛΩΣΕΙΣΠΡΟΣΩΠΑ ΠΟΔΟΣΦΑΙΡΟΜΠΑΣΚΕΤΠΑΡΑΣΚΗΝΙΑΕΛΛΑΔΑΔΙΕΘΝΗΑΛΛΑ ΣΠΟΡΑΠΟΨΕΙΣΣΚΙΤΣΟVIDEOS ΝΕΑΠΑΡΟΥΣΙΑΣΗΑΠΟΣΤΟΛΕΣΑΓΩΝΕΣ ΥΓΕΙΑΔΙΑΤΡΟΦΗΕΥ ΖΗΝΑΣΤΡΑΧΡΥΣΕΣ ΣΥΝΤΑΓΕΣΣΥΝΤΑΓΕΣ ΣΕΦΒΗΜΑ ΒΗΜΑ ΦΑΡΜΑΚΕΙΑΓΙΑΤΡΟΙΑΕΡΟΔΡΟΜΙΑΛΙΜΑΝΙΑΤΗΛΕΦΩΝΑΟΠΑΠΚΑΙΡΟΣΣΥΝΑΛΛΑΓΜΑΛΑΧΕΙΑAPPSΠΡΟΣΦΟΡΕΣ ΕΠΙΧΕΙΡΗΣΕΙΣ ΚΥΠΡΟΣ BRAND VOICE CAPITAL FORBES BLOOMBERG OPINION ΠΡΩΤΑΓΩΝΙΣΤΕΣ ΚΑΥΤΗ GOLD LINE CAREER COMPANIES
EXCLUSIVE COLLABORATION
WITH
Powered by
Next RSM: The experienced staff of RSM, at the side of every entrepreneur! HOME • INSIDER • BRAND VOICE • RSM: The experienced staff of RSM, at the side of every entrepreneur!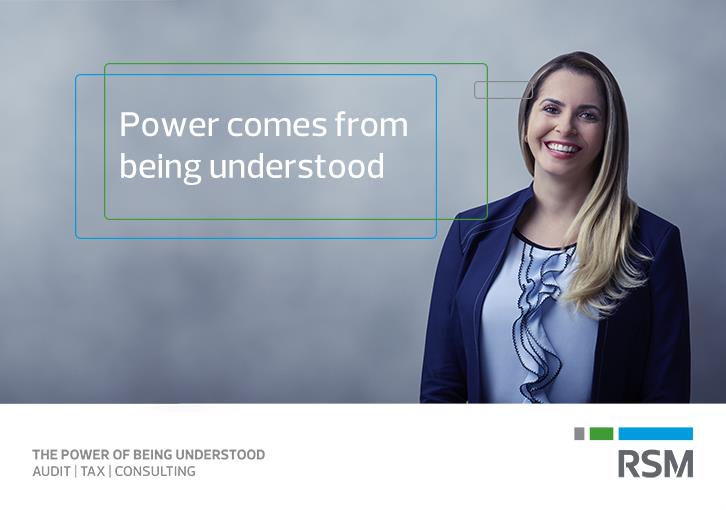 Businesses are called upon at a time when everything moves at a very fast pace to manage the effects created by the economic environment in which they operate.
Prolonged management of risks and problems whether it is called a pandemic, war in Ukraine, production reduction in China, continuous upward trends in the energy sector, cyber security, etc. complicate the operations of the business, while at the same time straining the managers of the companies. To address and manage the aforementioned, quick adjustments, flexible solutions, knowledge of the local and international market and continuous monitoring of financial results are required, so that companies do not deviate from their short-term and long-term strategies.
Dedicating a large part of the time in carrying out the daily activities of the business and in the various effects that affect each business individually, important issues and actions are many times put aside by the businessmen and transferred to a future time.
Actions like:
the monitoring of cash flows in real and future time, the analysis of financial results, the evaluation of audited financial statements in a reasonable period of time, the evaluation of internal processes and their efficiency, tax planning to take advantage of tax reliefs, the creation of budgets and the their systematic monitoring, the evaluation of liquidity and working capital needs, the correctness of the company's financial structure, the utilization and evaluation of business opportunities, etc.
that aim to improve and help companies remain viable and competitive, while achieving short-term and long-term goals their.
Due to the multidimensional problems and decisions that entrepreneurs are asked to make, specialized financial knowledge and personalized solutions are required, which require the cooperation of businesses with audit, tax and consulting firms.
RSM Cyprus, having many years of experience in sectors of auditing, accounting, tax, financial and consulting services provides its services to a wide range of clients which include companies from various sectors of the economy such as the tourism and hotel industry, shipping, technology and services, of retail trade etc.
Understanding the needs and what the new business reality suggests, the RSM Cyprus team proposes customized and applicable solutions to businesses operating in the local and international market. RSM Cyprus is at the side of each individual entrepreneur as a close partner, aiming both to guide and protect the activities of his business, but also to deal with and prevent existing and future problems.
Our services
Audit services Tax services Accounting services Risk management consulting services Financial consulting services Design and supervision of internal control systems Evaluation of existing systems e.g. AML (Anti-Money Laundering) Acquisitions and Mergers (Mergers & Acquisitions) Preparation of business plans Feasibility studies Restructuring, restructuring and consolidation services
RSM Cyprus is part of RSM International, the 6th largest international network of audit, tax and advisory services in the world. RSM's network extends to 123 countries, including 40 of the world's largest business centers. Globally, RSM employs more than 51,000 people in more than 860 offices in Africa, Asia-Pacific, Europe, Latin America, North America and the Middle East.
Offices:
Limes (Head Office)

< /p>

131 Gladstonos, Kermia Court,

2nd floor, 3032,

Limesos, Cyprus

T. +357 25 204 000

Paphos

Isabella Katholiki 4

Office 2, Anavargos,

8025, Paphos, Cyprus

T. +357 26 811 256

Nicosia

Leof. 6 Demosthenes Severis

Presidium Building, 5th floor,

1082, Nicosia, Cyprus

T. +357 22 730416
W: rsm.global/cyprus/ ;