POWERED BY:
17:54 Tuesday
March 29, 2022 INSIDER • GOAL • IN-CYPRUS • PROPERTY • CYPRUS-IS • CAREER LIKE • GOING OUT • XRYSES SYNTAGES • ACTIVE • PHILGROUP NEWS & nbsp; SOCIETY & nbsp; INSIDER & nbsp; OPINIONS & nbsp; GOING OUT & nbsp; CULTURE & nbsp; SPORTS & nbsp; AUTO & nbsp; GOOD LIFE & nbsp; USEFUL & nbsp; PRINTED EDITION & nbsp;
ARCHIKIEIDISEISPOLITIKITOPIKAPARASKINIOMEDIAELLADAKOSMOSEPISTIMIPERIVALLONTECHNOLOGIASYNENTEFXEISCHRYSES ETAIREIESKOINONIAEIDISEISKYPROS OF CHTHESANAGNOSTI HAVE LOGOEPISTOLESSYNENTEFXEISDIMOFILI IN INTERNETVIDEOSAFIEROMATAADVERTORIALINSIDEREPICHEIRISEISKYPROSBRAND VOICECAPITALFORBESBLOOMBERG OPINIONPROTAGONISTESKAFTI GRAMMICHRYSES ETAIREIESKARIERAAPOPSEISARTHRA IN "F" INTERVENTION IN "F" MESSAGE YOUR SKITSAO WORLD TWITTERGOING OUTTHINGS TO DOCINEMAMOUSIKIESTIATORIABAR/CAFETV ODIGOSTILEORASIPOLITISMOSKYPROSKOSMOSKRITIKESEKDILOSEISPROSOPAATHLITIKAPODOSFAIROMPASKETPARASKINIAELLADADIETHNIALLA SPORAPOPSEISSKITSOVIDEOSAUTONEAPAROUSIASIAPOSTOLESAGONESKALI ZOIFGEIADIATROFIEF ZINASTRACHRYSES SYNTAGESSYNTAGES SEFVIMA VIMACHRISIMAFARMAKEIAGIATROIAERODROMIALIMANIATILEFONAOPAPKAIROSSYNALLAGMALACHEIAAPPSPROSFORESENTYPI EDITION POLITIKITOPIKAPARASKINIOMEDIAELLADAKOSMOSEPISTIMIPERIVALLONTECHNOLOGIASYNENTEFXEISCHRYSES COMPANIES EIDISEISKYPROS OF CHTHESANAGNOSTI HAVE LOGOEPISTOLESSYNENTEFXEISDIMOFILI THE INTERN ETVIDEOSAFIEROMATAADVERTORIAL EPICHEIRISEISKYPROSBRAND VOICECAPITALFORBESBLOOMBERG OPINIONPROTAGONISTESKAFTI GRAMMICHRYSES ETAIREIESKARIERA ARTICLES IN "F" INTERVENTION IN "F" MESSAGE YOUR SKITSAO WORLD OF TWITTER THINGS TO DOCINEMAMOUSIKIESTIATORIABAR/CAFETV ODIGOSTILEORASI KYPROSKOSMOSKRITIKESEKDILOSEISPROSOPA PODOSFAIROMPASKETPARASKINIAELLADADIETHNIALLA SPORAPOPSEISSKITSOVIDEOS NEAPAROUSIASIAPOSTOLESAGONES YGEIADIATROFIEF ZINASTRACHRYSES SYNTAGESSYNTAGES SEFVIMA STEP FARMAKEIAGIATROIAERODROMIALIMANIATILEFONAOPAPKAIROSSYNALLAGMALACHEIAAPPSPROSFORES ENTERPRISES LTD BRAND VOICE CAPITAL FORBES BLOOMBERG OPINION PROTAGONISTS HOT LINE GOLDEN CAREER COMPANIES
EXCLUSIVE COOPERATION
ΜΑΖΙ ΜΕ < p>
Powered by
Next Previous Rural Development Programs € 37 million from Min. Georgia HOME • INSIDER • CYPRUS • Rural development programs € 37 million from Ministry. Agriculture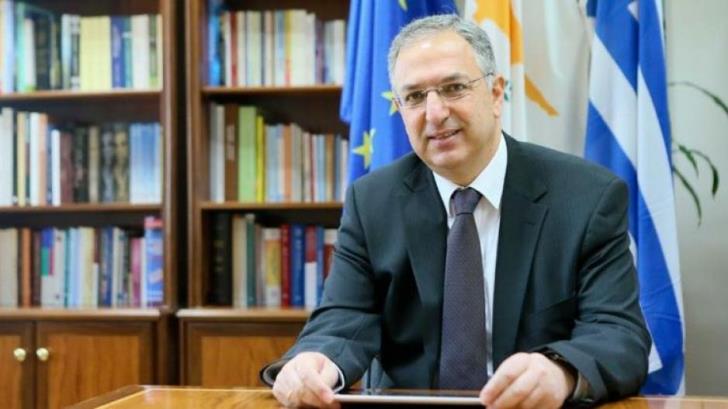 & nbsp & nbspInsider/ΚΥΠΕ & nbsp; & nbsp;
Rural development programs totaling € 37 million, with a special focus on young farmers, as well as the victims of last summer's fires, the Ministry of Agriculture announced today, in the context of & nbsp; Press conference in Nicosia.
As stated by the Minister, Costas Kadis, in his greeting at the conference, the rural development program includes "important measures, which support the rural population to create proper and modern infrastructure, as well as to modernize existing infrastructure to operate in an environmentally friendly manner. "
Mr. Kadis stated that a significant amount of money will be given to the sheep and goat farms, in view of the effort to increase the sheep and goat milk for the halloumi, while investments are intended for mountainous areas, as well as for waste management from livestock units. He made special reference to the program for areas that were burned last summer, saying that "farmers will be given the opportunity to build better infrastructure even than they had before the fires."
He also stressed the importance of the investment program for young farmers, saying that "young people who decide to enter the profession, will have the necessary support to create infrastructure, so a budget of 5 million will be allocated." "
" These programs, combined with emergency support measures, keep the agricultural sector viable, which is so much needed especially in these difficult times, "the Minister concluded.
< p>During the presentation, Marios Adamidis, head of the managing authority of the Rural Development Program, stated that for Investments in agricultural and livestock farms will be allocated € 30 million, for support of the first establishment of young farmers € 5 million for rehabilitation and investment for agriculture natural disasters € 2 million. It is important, as he said, that for agricultural and livestock farms, up to 70% of the cost is covered. He also stressed that of the € 5 million for support to young farmers, € 2 million will be allocated specifically for those in mountainous areas.
Regarding the Investments for restoration of agricultural potential after natural disaster, he stated that the program covers farmers from the communities of Agia Marina Xyliatou, Platanistasa, Koili, Tala, Arakapa, Eptagonia, Akapnou, Dieronas, Odou, Oras, Melitsa, Sykopetra, Sokopetra , Vavatsinias, Giolou, Simos, Drymos and Drynas, which were hit by fires last summer. As he said, the announcement is valid until May 20, 2022 and the applications are submitted electronically, while the forms can be found on the websites www.capo.goc.cy and www.paa.gov.cy.
Mr. Adamidis, answering a relevant question after the completion of the presentation, said that there has already been interest, although as a rule most people stay until the last minute to submit applications. He stressed, however, that the messages from young farmers, who were given special emphasis in consultation with mountainous areas, as well as from agronomists who ask for clarifications on a daily basis, seem to fully cover the required notices. Besides, he added, in cooperation with the Ministry of Interior, the issuance of infrastructure permits for constructions will be accelerated, in order to facilitate the completion of the infrastructure. & Nbsp;
The Minister, for his part, stated that there is a possibility of relocation of funds from one program to another, in case the interest for some is less and for others greater.