Only EU imports last year they reached 1.4 billion euros – The imposition of sanctions is being considered by the G7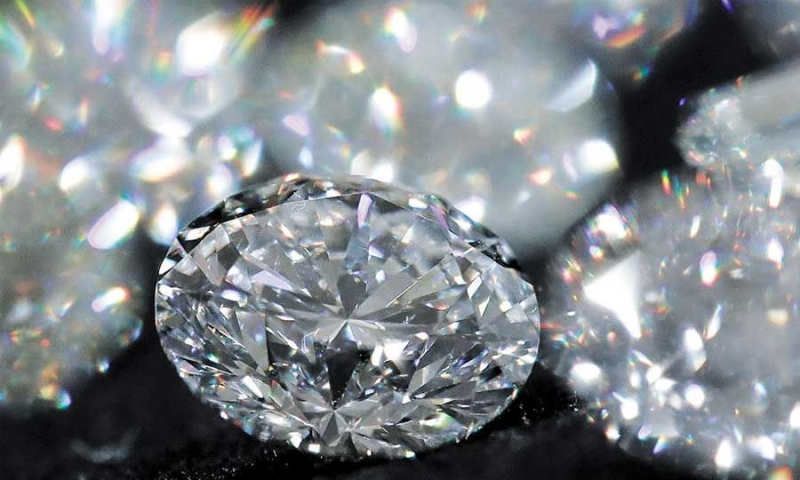 The sevenworld's most advanced economies – the G7 – are discussing imposing sanctions on Russian diamond exports, a complex measure that could potentially raise prices for the luxury goods. Russia's diamond exports have largely escaped international sanctions since Moscow invaded Ukraine last February. This is despite calls to the contrary from Ukraine and some European countries, as well as several rounds of measures targeting the Kremlin's energy exports, banks and oligarchs.
In 2021, Russia collected about $4.7 billion from diamond exports, according to data from the Observatory of Economic Complexity. This made Russia the eighth largest exporter of diamonds in the world. Diamonds are not commonly traded like oil or gold, but represent a large market that goes beyond jewelry. Stones are also used for piercing, dentistry, computers. Some countries – such as Belgium, which buys a significant amount of Russian diamonds – want a "global approach" to Russian exports, as opposed to specific EU measures, to ensure sanctions do not disproportionately hurt them.
"The debate has been going on for some time because there is a clear risk that Russia will simply divert its exports to third countries," said Edward Gardner, commodities economist at Capital Economics. "If the sanctions were imposed in a way that made it difficult to circumvent them, then we could see less Russian supply in the market and higher prices," he said. The diamond industry in Europe is concerned about possible diversion of trade to other markets, such as Dubai, due to the prospect of paying more for the commodity and will not significantly reduce Russia's income from the trade.
As therefore, the G7 is considering ways to use the technology to trace the original source of the stones. In March the USA and the EU had announced that "Russia continues to earn billions of dollars from the diamond trade" and both "remain committed to imposing economic consequences on Russia".
It should be noted that the E.U. imported about 1.4 billion euros worth of Russian diamonds last year, according to Eurostat, down from 2021's 1.8 billion euros.