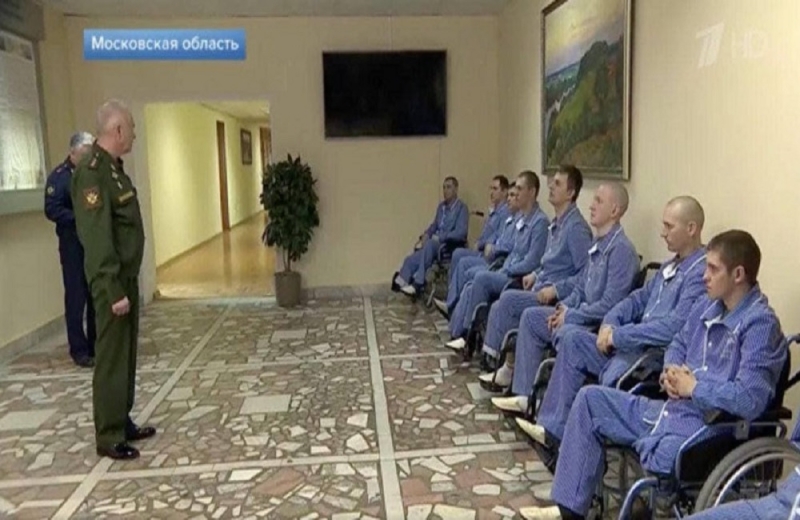 Russia's Deputy Defense Minister Alexander Fomin made an incredible mistake during the awarding of the Order of Courage medal to nine soldiers who were seriously injured on the battlefield.
award ceremony for soldiers who participated in a special Russian military operation in Ukraine. The first award ceremony took place at the A. A. Vishnevsky Hospital in the Moscow region and the second ceremony took place at the N. N. Burdenko Military Hospital.
In the live broadcast of the Vremya program on the Russian Channel One, the Deputy Minister of Defense of Russia Alexander Fomin awarded the Order of the Order "Nine soldiers were seriously injured on the battlefield, many of whom lost their legs.
I wish you to recover and get back on your feet," said Alexander Fomin, Deputy Minister Defense of the Russian Federation, provoking the ridiculous comments of the Ukrainian presenter of the television channel Channel 24, who broadcast the relevant video this afternoon. The wounded Russian soldier responds awkwardly, "Thank you" and the Russian Deputy Minister of Defense, continues fearlessly to congratulate the other severely wounded soldiers.
IN.GR