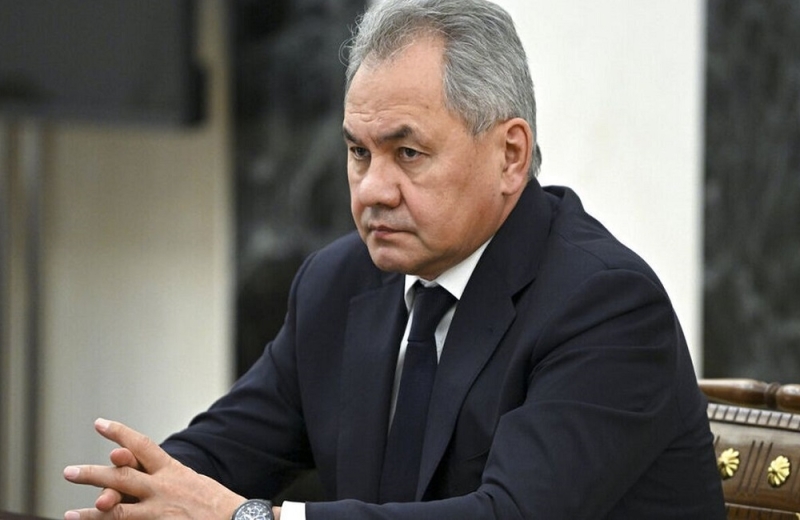 The Russian Minister of Defense put an end to his health script as he made his first appearance in two weeks.
A video showing Sergei Shoigu chairing a meeting on Russia's armaments budget.
The plans do not have a date, but the minister refers to a meeting with the Minister of Finance , which, according to Russian news agencies, took place yesterday, Friday, March 25 In the video, Shoigu assures that orders for equipment supplies are made according to schedule, "despite the difficulties we face today" due to international sanctions imposed in response to the Russian invasion of Ukraine.
It took two weeks, but Russia has finally released a slightly more convincing proof-of-life video of Sergei Shoigu after the defense minister vanished without explanation pic.twitter.com/tt3db5PoyW

— max seddon (@maxseddon) March 26, 2022
On Thursday, The Kremlin had spoken of a conversation between the minister and President Vladimir Putin on the occasion of a report "on the development of the special military operation" during a meeting of the Russian Security Council, dismissing the questions The Kremlin had also rejected the minister's health assessments.
"The Secretary of Defense's having a lot to do right now (& # 8230;) is really not the right time for communication," said Kremlin spokesman Dmitry Peshkov. Sergei Shoigu is a person with frequent TV appearances. Putin and he often appear together on trips to the Siberian taiga, at the wheel of a 4×4, drinking tea or picking mushrooms.