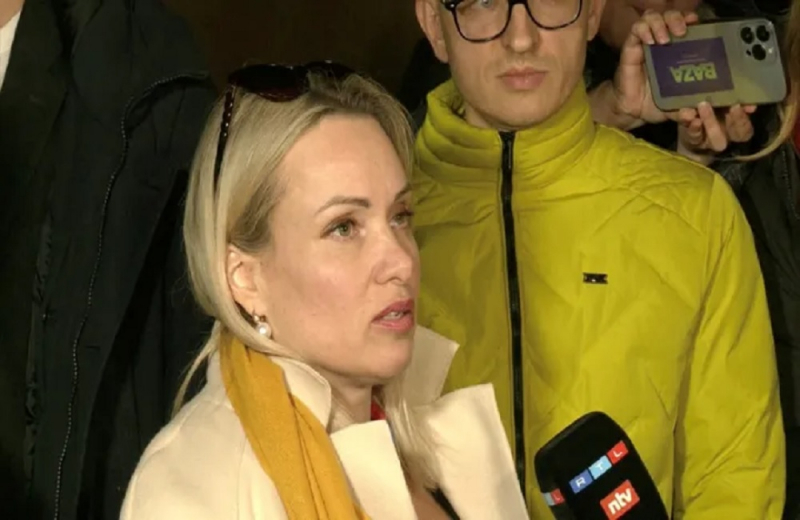 When Marina Ovsyannikova caused an "earthquake" in the international media on Monday night with her protest against the war in Ukraine and the propaganda about it, her action indicated a silent, steady current resigns from Russia's state-controlled state television.
Ukrainian President Zhelensky thanked her, urging anyone working for what she described as Russia's propaganda system to step down.
Some of President Putin's biggest supporters on state television have already faced sanctions, including < strong> Vladimir Solovyov , who presents a talk show on Rossiya-1, Russia's largest channel, and Margarita Simonian , who has accused anyone who is ashamed of being Russian at this stage of not is actually Russian.
However, according to a BBC report, a few hours after Obshianikova's protest, three resignations became known: Zana Agalakova, a colleague on Russian Channel 1, resigned as Europe correspondent, while two journalists left Competitive NTV: Lilia Gildegeva has worked at the station as a presenter since 2006 and Vadim Glussker has been on NTV for about 30 years. There are also rumors that journalists are resigning at VGTRK. Journalist Roman Super said Vesti had resigned, although this was not confirmed.
Maria Baronova 's resignationis the most "high-profile" on RT: A former RT editor-in-chief, she told the BBC's Steve Rosenberg this month that President Putin had already tarnished Russia's reputation and that its economy was dead. Other RT journalists, including non-Russians working for the media outlet, have resigned. Sandy Edwards-Dusty, a former London correspondent, announced her resignation on the day Russia invaded Ukraine without comment, while Johnny Tickle, based in Moscow resigned the same day "in the wake of recent events." French presenter RT Frederic Tadei said he was leaving because France was in "open conflict" with Russia and could not continue to present his program.
A few days later , EU announces ban on RT and Sputnik media for "misinformation, information manipulation and distortion campaigns". Ruptly also had a number of resignations, according to Reuters.
huffingtonpost.gr