Gum price skyrockets due to increased production and import costs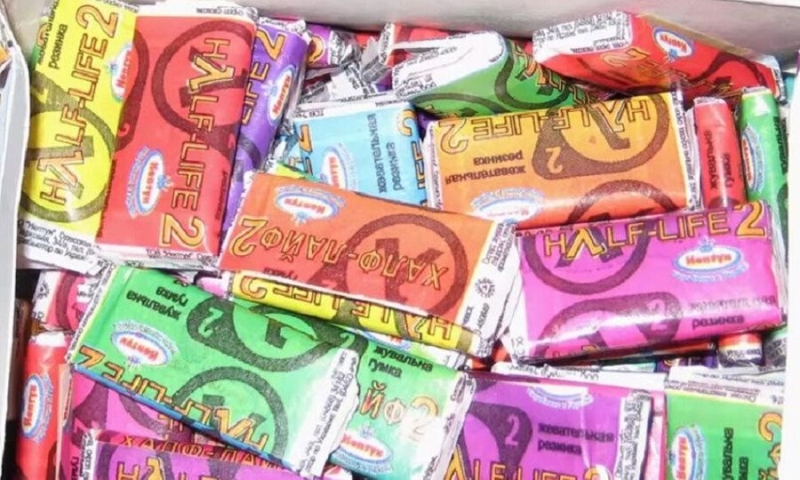 Russia has found a way to sidestep the effects of Western sanctions on many of the non-military sectors of its economy, but one product that has seen its price skyrocket is really suffering from the countermeasures to Russia's invasion of Ukraine.
This is chewing gum, the price of which has skyrocketed due to production costs in the last year.
A humble pack of chewing gum in Russia cost 32 rubles (that's 36 euro cents) in March 2022, but this March its price has soared by an average of 22.3% to 39 rubles, according to data from Russian Statistics service (Rosstat).
Bubble price?
So chewing gum tops the list of products that have grown the most in Russian stores during the year of sanctions, as reported by the Russian financial channel RBC.
In a report, the Russian network explains that the big rise in prices began after the imposition of Western sanctions, which led to the interruption of import supplies and the massive suspension of foreign companies' operations in Russia.
The rate of price increase of chewing gum last year has set a record for the entire previous decade. In previous years, chewing gum was also sold in Russia, but the annual price increase was only one to three rubles a year.
Where did the chewing gum get stuck
Russian factories are scrambling to build production infrastructure for chewing gum, which, RBC notes, was imported into Russia by sea from Spain before the sanctions.
Now domestic producers have turned to deliveries from Brazil and Egypt, and they are also making deals with China. However, suppliers raised prices by up to 40% due to higher supply chain costs and longer travel times.
Source: TASS, RBC