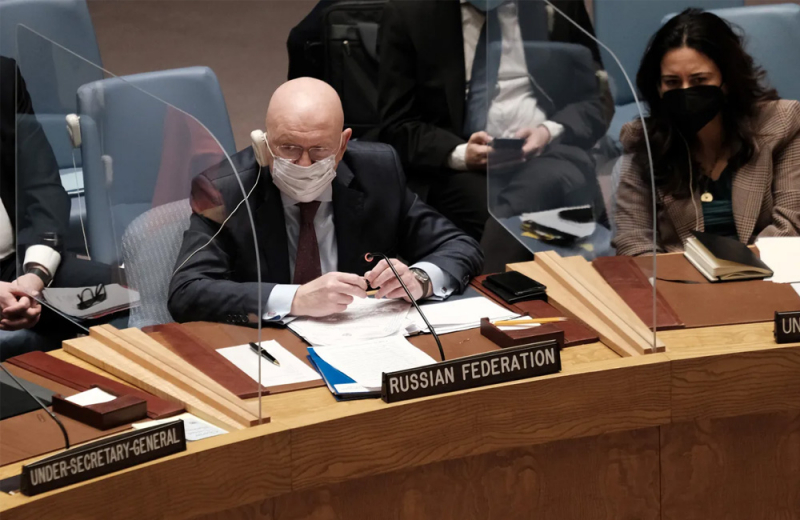 Diplomats say the UN Security Council will hold an emergency meeting today at Russia's request to discuss the development of & # 8220; biological weapons & # 8221; on behalf of the US in laboratories in Ukraine, which Moscow complains about.
However, Washington describes & # 8220; ridiculous & # 8221; the request saying for days that it is the Russian forces that are preparing to use chemical or biological weapons in the ongoing war.
Dmitry Poliansky, the Russian Federation's first deputy permanent representative to the United Nations, tweeted that the Russian delegation had requested a meeting today & # 8220; to discuss US military biological activities in Ukraine
Washington, in turn, argues that & # 8220; propaganda & # 8221; from Moscow on the development of weapons of mass destruction by Kyiv is a pretext to justify the invasion and the use of such weapons by the Russian armed forces. Russia reiterates & # 8220; its false claims & # 8221; and & # 8220; we have seen China adopt this propaganda & # 8221 ;, therefore & # 8220; "US Deputy Chief of Mission Jeffrey Prescott told the German news agency, echoing statements made by representatives of the US presidency and US diplomacy.
The use of chemical weapons by Russia to assassinate and poison President Vladimir Putin's political opponents in Russia and Britain is well documented. The US diplomat also said that Moscow supports the & # 8220; Assad regime & # 8221; in Syria, which has been repeatedly accused of using chemical weapons.