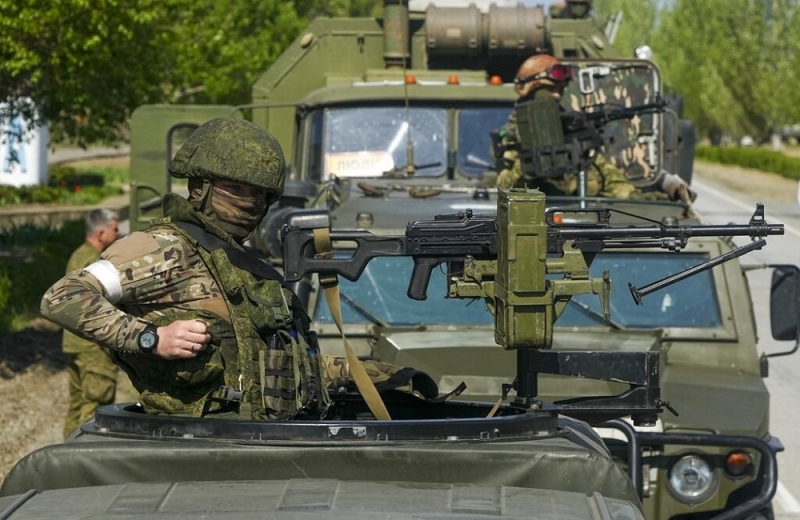 The administration established by the Russians in the occupied part of the Zaporizhia region of Ukraine plans to hold a referendum later in the year on its union with Russia, < Russian news agencies quoted one of its members as saying.
"People will decide on the future of the Zaporizhia region. The referendum is scheduled for this year, "said Vladimir Rogov, quoted by TASS, without elaborating on the timing.
A Ukrainian official rejected the plan, saying locals would never vote for integration into Russia.
Approximately two-thirds of the region is under Russian control, part of southern Ukraine occupied by Moscow at the start of the war, including most of the neighboring province of Kherson, where officials The Russians have also discussed plans for a referendum.
Rogov said the administration would draw up plans on how to proceed with the referendum, even if Russia could not gain control of the entire region. The city of Zaporizhia, the main urban center, is still under Ukrainian control.
About 1.6 million people lived in the region before the Russian invasion of Ukraine on February 24.
p>
Proposals for the integration of Kherson or Zaporizhia in Russia contradicts President Vladimir Putin's assurances at the start of the invasion that Moscow has no plans to occupy Ukrainian territory.
The Kremlin has said it's decide on their future.
Ukraine has stated that any referendum held under Russian occupation will be illegal and the results will be fake . Moscow, along with its allies, held a referendum in Crimea in 2014, which was annexed and annexed by Russia, and parts of the two eastern provinces declared independence.
The mayor of Melitopolis, a city in the Zaporizhia region, despised the latest referendum plan.
"They started to say openly that they were preparing to hold a referendum in our city and in the occupied territories of the Zaporizhia region. "But today they have clearly realized that they will not be able to gather the people to vote even with their weapons," said Melitopolis Mayor Ivan Fyodorov.
"Now they are starting a war propaganda, realizing that they do not have the support, and that it is unclear when it will happen. "In my opinion, there will never be," Fyodorov, who was abducted by Russian forces in the early days of the war, told Ukrainian television. The first grain shipments will leave the port of Berdyansk on the Sea of ​​Azov later this week, according to TASS.
Ukraine says any such shipments from the occupied ports would amount to illegal looting. The embargo on exports from Ukraine – one of the world's largest grain exporters – has pushed up world prices and raised fears of a global food crisis. The Kremlin blames Kyiv and Western sanctions for the situation.
Sources: APE-MPE-Reuters, ertnews.gr