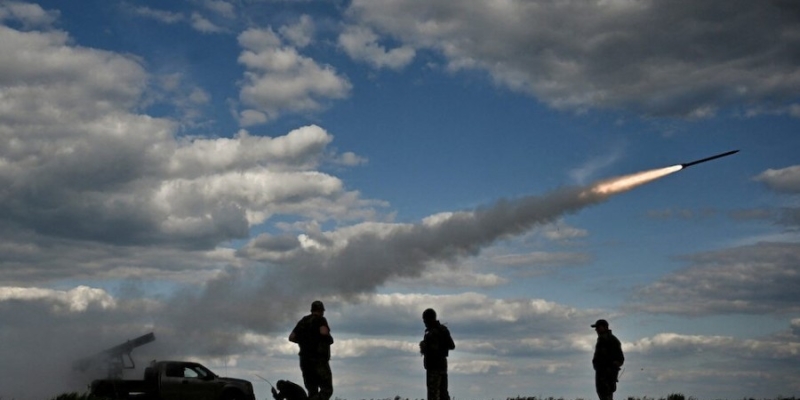 Russian Defense Minister Sergei Shoigu spoke of heavy losses and a failed attempt by the Kiev army to counterattack at night in the Zaporizhia region, inspecting a center for the promotion of technical military means on the fronts of Ukraine.
"At 1:30 today the enemy attempted to break through our defenses in the direction of Zaporizhia with the 47th Motorized Brigade numbering up to 1,500 men and 150 armored vehicles," said the Russian Minister, who claimed that the Russian vanguard units and surveillance detected the Kiev forces in time and "artillery, anti-tank means and aviation launched a pre-emptive strike" against him.
According to Sergei Shoigu, "the enemy was stopped in all four directions and retreated with heavy losses", according to the Russian news agency TASS, which notes that "as a result of the two-hour battle, the Ukrainian armed forces lost 30 tanks, up to 350 personnel and 11 infantry fighting vehicles. According to the Russian military leadership, even Kiev's reserve forces failed to achieve their goal of penetrating the Russian side's defenses.
Also, according to the Russian Defense Minister, during a day of military operations yesterday , the Ukrainian forces lost 945 personnel, 38 armored fighting vehicles, 33 tanks, three units of the Krab self-propelled launcher, 28 infantry fighting vehicles and other weapons, as reported by the TASS news agency.
Among other things, the Minister of Defense of Russia, who has been criticized for serious deficiencies in the supply, logistics, and tactics of the Russian army, called for an acceleration of the process of approving the new equipment systems and sending them to the units on the front lines of the fronts.
Read also: The long-awaited counterattack of the Ukrainian army began from Zaporizhia