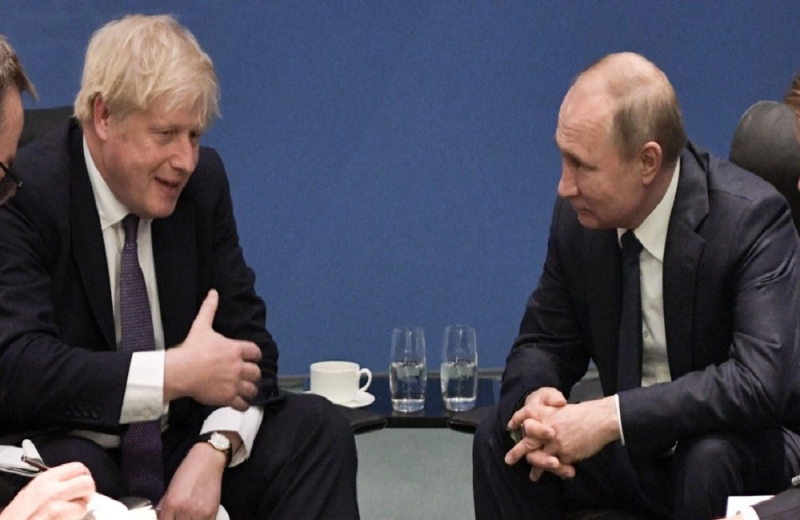 The Kremlin is blaming Boris Johnson for implying that it is "completely confused", while a diplomat has said that British diplomacy is "completely useless".
Russia has said it will not comment on whether or not Vladimir Putin will finally speak to Johnson by telephone, saying the Russian president is ready to talk to anyone, even those "in complete confusion ."
The two politicians had scheduled a telephone conversation on Monday. However, the British Prime Minister postponed it, as he was in Parliament, for the partygate.
Yesterday, Johnson visited Kiev. There, he accused Putin of holding a gun to Ukraine's head in order to intimidate the West in order to redraw Europe's post-Cold War security map.
British diplomacy proved "completely useless"

A senior Russian diplomat at the United Nations has launched an attack on British diplomacy in the wake of a possible Putin-Johnson phone call over the Ukraine crisis , saying he was " doing nothing".
"There is always room for diplomacy, but honestly, we do not trust British diplomacy. "In recent years, British diplomacy has, in my opinion, proved completely useless," said Dmitry Poliansky, Russia's deputy ambassador to the United Nations, in an interview with Sky News.
" I do not want to offend anyone, especially my good friends, the British diplomats, but honestly, there are no results to brag about, " he said.