Statements from the coach of APOEL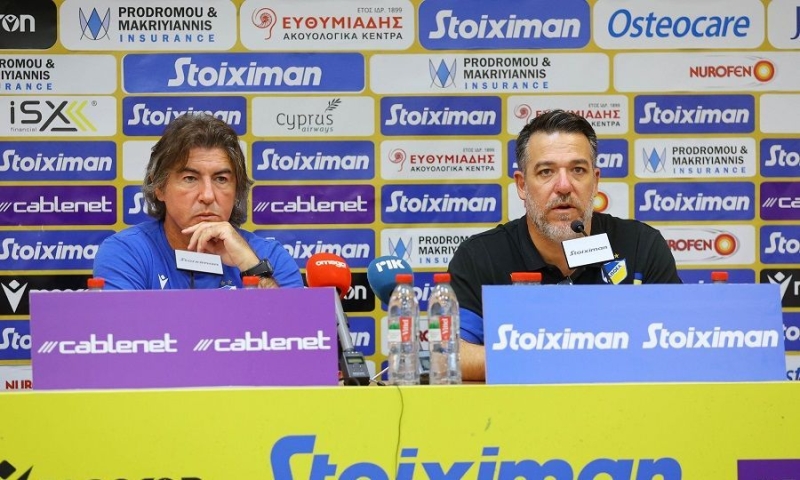 watch video
The first official game of the year is played tomorrow (27/07) by APOEL, who will welcome Voivodina to GSP for the second qualifying round of the Conference League. Ahead of this match, the coach of the "blue and yellow" attended the usual press conference.
What he said in detail:
"It will be a very difficult match for us. A typical European game, with an opponent who has prepared very well and with good players. We expect a difficult game".
"It is a difficult period for the footballers and for me, because we did not have the necessary time to rest, but these are the facts and we will deal with them. In this first month I am very pleased with my players for the effort they are making and the perception of what I want to convey to them. We are at the beginning and I can see from the players that they are learning to play offensively and defensively. With time the team will get better and we may be in one, two, three months, where the physical condition will improve. I saw all the players, I gave almost everyone 90 minutes. We have seen the opponent, we have a desire to qualify and ultimately enter the groups. All this is on paper".
On Gefte and Dogala: "I didn't have them as much as I wanted. Gefte has to adapt to the European way of playing".
"Our aim is to go through Vojvodina and in the long term to go through the groups. This is the desire of all of us. I don't want to think ahead though, except for Vojvodina. She wants the same, she never made it to the group stage."
Message to the world:"What I ask of them is not to stop supporting us even for a minute. We will give our best. I know how important his support is. We want the opponent to feel the help that the world can give us".