What will it be about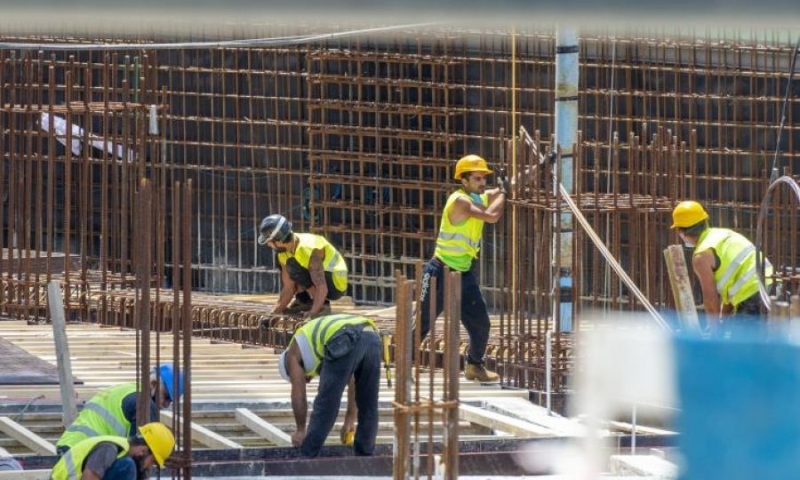 A new effort to strengthen safety and health in the workplace is supported by ETEK and the Association of Civil Engineers. In her statements to "SPORT FM 95.0" and the "NEWS DISTRIBUTION" program, the President of the Civil Engineers Association of Cyprus, Evangelia Tsoulofta, announced that an effort is underway for basic safety training for all workers in the construction sector, who in they will then obtain a 'safepass', i.e. a security ID, which will ensure that the worker has knowledge and can work on the site.
The effort is now being discussed at the level of the Labor Inspection Department and opinions have been expressed by all social partners and agencies. According to Ms. Tsoulofta, the security identity will concern all levels of workers in the construction sector, that is, both scientific and technical staff. In fact, this effort has been implemented in Iceland with very good results, the United Kingdom and Belgium.
Evidence and three rules
< p>In relation to occupational accidents in Cyprus, on the occasion of today's World Day for Health and Safety at Work, Mrs. Tsoulofta spoke of positive messages as in the last 10 years a significant reduction in the accident index was recorded, around 46%. "Of course, we must not be complacent and we must be alert because the numbers of fatalities are troubling us," he noted, and emphasized that "safety and health are everyone's responsibility." Specifically, 16 fatal accidents occurred in 2020, five in 2021 and nine in 2022.
Commenting that most accidents are observed in the construction sector, Mrs. Tsoulofta said that for an accident to occur, a chain of events, omissions, wrong decisions precedes it. "No measures are applied. What we need to do is to develop a culture of safety and prevention and we can achieve this through education, information. Businesses must implement appropriate risk management systems and procedures to ensure that safe work methods are followed". managers to prioritize safety and health, investing in workers by being trained, informed about the risks and involved in the consultation and implementation of appropriate systems, i.e. how we manage risks and how we ensure that before a job is carried out measures have been determined.