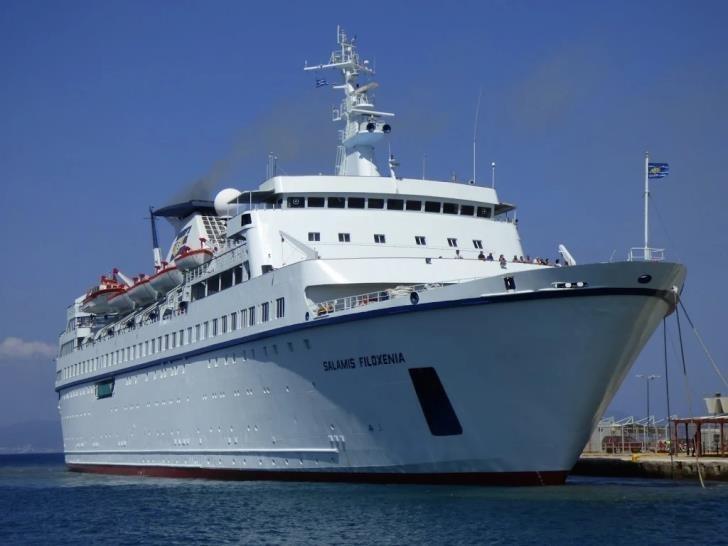 SALAMIS FILOXENIA was paid and handed over to its new owners.
Following the announcement of the company dated February 9, 2022 regarding with an agreement for the sale of the cruise ship "SALAMIS FILOXENIA", Salamis Tours (Holdings) Puplic Ltd announces that the ship has been delivered to the buyers with the full collection of the remaining amount.
The History An agreement for the sale of Salamis Filoxenia to Prime Spot Ship Trading, based in the United Arab Emirates, has been signed by Salamis Tours subsidiary Mana Shipping, which also owns cruise ship.
The sale price is $ 4,100,000 and a 15% deposit has already been received. The remaining amount will be collected upon delivery of the ship.
Anchored due to pandemic
"Salamis Filoxenia" in 2020 and 2021 until today did not make cruises due to pandemic conditions, with the group decides to sell it, in view of the uncertainty regarding the evolution of the pandemic and due to the satisfactory, as stated in a relevant announcement, sale price.
The profit
According to the announcement, the profit from the sale is estimated at approximately € 1,550,000 and results from the difference between the sale price and the net book value of the ship. The profit will positively affect the results for 2022 while, as it is mentioned, "no significant impact on the prospects of the group is expected, since the cruise sector does not have any contribution to its turnover in the years 2020 and 2021".