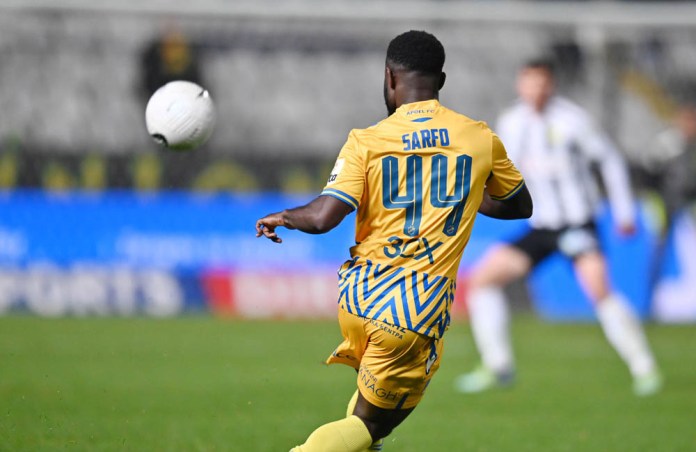 Kiggsley Sarfo is one of the faces of the current season, as with his appearances he managed to secure a place at APOEL, even in the form of a loan from Olympiakos.
Ganezos also attracted the attention of other clubs outside Cyprus, specifically from the United Arab Emirates, which he excluded on behalf of Cyprus, as he stated. Sarfo made statements on the website "footballghana.com", and commented on his decision.
In detail: "My manager (Nochi Hamasor) has been living in Cyprus for many years and he told me how nice place it is. I told myself that I would try it because I heard it was nice in Cyprus and I changed my mind at the last minute. I would go to Arabia but I changed my mind at the last minute ".
Like this:
Like Loading …