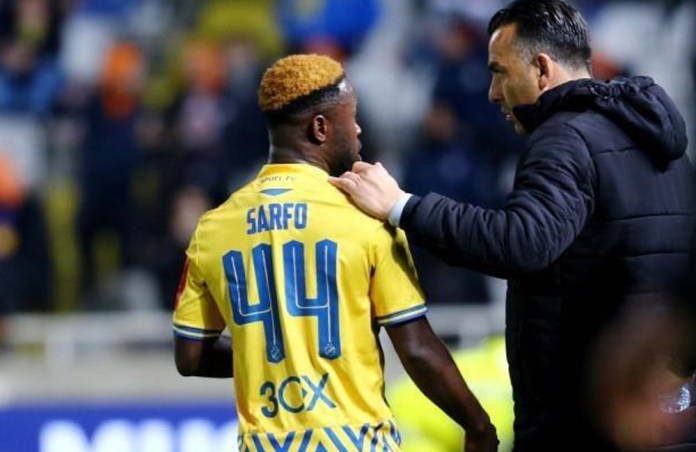 The technical director of the black and greens, Costas Serafeim, referred to the game data at Olympiakos after the stay, but also to issues of planning.
For the team presence: "In the last games, the image of the team and the results are positive. Olympiakos has many years to make four victorious results. We had a problem scoring, but with the arrival of the new coach and his most aggressive philosophy brought him goals ".
For the rest of the season: "There are two games left completely indifferent in terms of points. The roster is being evaluated, there are players whose contracts are expiring, others did not have much time to participate ".
For the departure of three players: "It simply came to our notice then. Manias's contract expired at the end of April and would not continue in the new year, we talked and agreed to leave from now on. Gustavo's wife would give birth and wanted to leave from now on to be by her side, expressed the desire not to continue the new season and the cooperation was terminated. Waccaso's contract is coming to an end, he will not continue next year and we told him to go to his country from now on ".
: "The roster is being evaluated. "It's not very likely that someone else will leave early, except for a shocking surprise."
For Tutic: Mr. Tornaritis. The standard remains. "
About how many roster changes will occur: "We already have three vacancies. We will move for 5-6 transfers. We want to keep a base. If we do not keep some players whose contracts expire, we can move on to more transfers. "
About Sarfos: " Sarfos is with borrowing but has a renewal clause. He is obliged to return to Olympiakos. If the right of the release clause is not exercised, the footballer will stay at Olympiakos. If a certain amount is paid, the player will be free. It does not mean that a team has to pay for it, it can be paid for by the player or his manager. "
For Mol: "He has a contract for the new season. There is an agreement for a release clause. If he is not satisfied and wants to leave, he can pay the amount and stay free. If there is a team that wants him, they can pay him and come to an agreement with him. "
For Thiago: " He came on loan and will return to AEK, there is no agreement. If he is interested in keeping him, he must contact AEK. Makris had terminated his contract with AEK, he came as a free agent until the end of the season without any commitment for next year ".
For Kapartis : "This is the first transfer for the new season, he has already signed".
On whether more Cypriots will be acquired: < />> "We intend to move for a Cypriot element".
Like this:
Like Loading …