"It ensures that the mammoth project of electrical interconnection will be speedily put on track", says Mr. Papanastasiou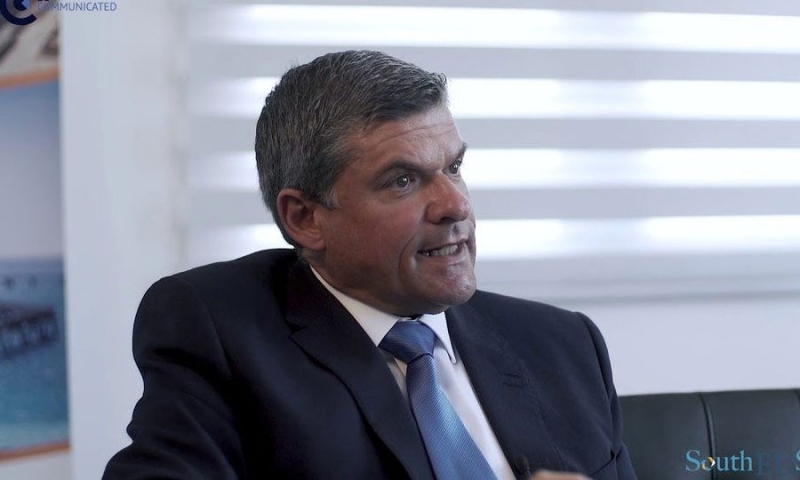 The Minister of Energy, Trade and Industry, George Papanastasiou, expresses his satisfaction for the undertaking of the implementation of the electrical interconnection project between Israel, Cyprus, Crete and mainland Greece by the Independent Energy Transmission Operator of Greece (ADMIE ).
In his written statement, Mr. Papanastasiou states that "the designation of ADMIE as an implementing body and project promoter, an organization with great experience and know-how in the completion of projects of this scope, we believe ensures that the grandiose project of the electrical interconnection will be set up quickly on track for implementation".
As announced on Friday by EuroAsia Interconnector Limited and ADMIE, the two sides entered into an agreement for the appointment of the latter as the implementation body and project promoter of the Electric Interconnection project between Greece, Cyprus and Israel.
"In this context, the two companies proceeded together to inform the European Commission and the governments and authorities involved of Greece, Cyprus and Israel", it states.
It is noted that EuroAsia Interconnector Ltd and ADMIE they will work closely together so that the smooth transition to the new Implementing Agency for the project of the Electric Interconnection of Greece, Cyprus and Israel is rapid as required by the project implementation schedule and expected by the governments and the European Commission.
As ADMIE states, "it has financial strength, specialized human resources and possibilities to hire additional highly specialized personnel that will be required for the maturation of the project. Furthermore, it has many years of experience and strong know-how in the implementation of projects of high technical complexity, such as the Attica-Crete interconnection, HVDC technology, which is in a mature phase of construction with a completion horizon of 2024".
"An energy breathing project for the wider region, with years of systematic effort, it has now reached the pivotal point of starting its construction. Its completion will mark the electrical interconnection of Cyprus – the last non-interconnected EU member state – with the European transmission system, ensuring the island's strong energy shield. And Israel will strengthen its security of supply, gaining the ability to increase, further and faster, the participation of Renewable Energy Sources (RES) in its energy balance", he concludes.