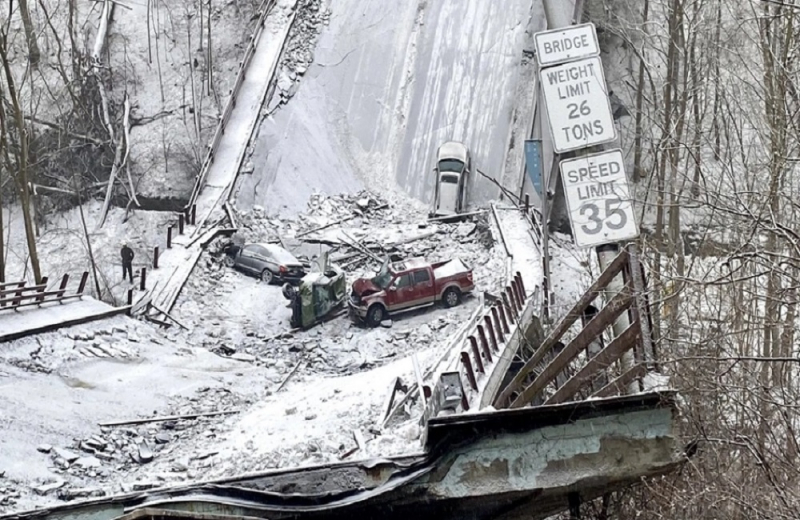 At least 10 people were injured after a bridge collapsed in Pittsburgh, Pennsylvania early Friday morning, according to local officials, who clarified that none of the injured were in serious danger of death.
The cause of the crash is still unclear, around 7am local time, and a few hours earlier, President Biden had planned to visit the area and discuss infrastructure.
https://twitter.com/PghPublicSafety/status/1487060095590612995?ref_src=twsrc%5Etfw [/ embed]
The Pittsburgh fire chief said the collapse of the bridge also caused a "massive" gas leak that was brought under control. Officials said there was a strong smell of gas in the area and that they had taken precautionary measures to evacuate homes near the site of the collapse.
He added that at the time of the collapse, three or four cars and a bus were on the bridge, the wreckage of which fell in a wooded area of a local park.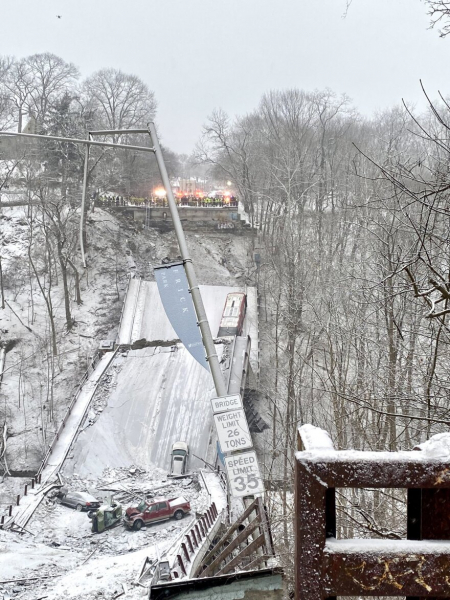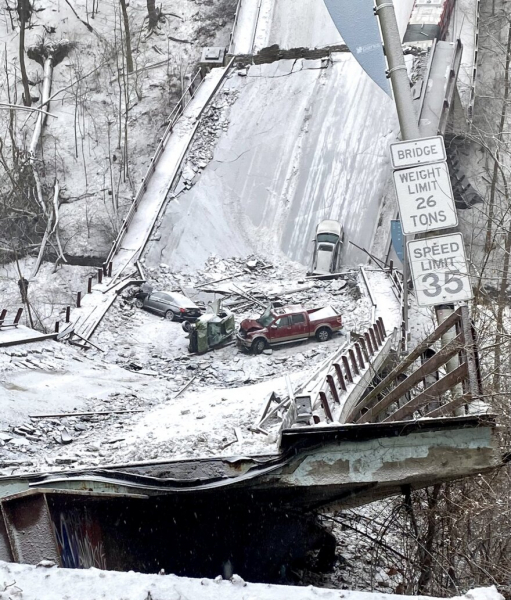 A spokesman for the Pittsburgh Port Authority said the bus, which was on the bridge at the time, had almost reached one side when it began to collapse.
https://twitter.com/KDKA/status/1487034804403154947?ref_src=twsrc%5Etfw [/ embed]
The White House said in a statement that Mr Biden had been informed of the bridge collapse. "The president will make the trip he has planned for today and will keep in touch with officials about the additional assistance we can provide."
https://twitter.com/ParkerBranton/status/1487042051543900162?ref_src=twsrc%5Etfw [/ embed]