As we go through the third year of the coronavirus pandemic, many of us are still struggling with the idea that there will be no quick and definitive end to this condition and we may be living with the virus for quite some time as we move on to what experts call it an "endemic" phase.
However, how it will actually be is something that has not been clarified.
A number of scientists are analyzing what we know about endemicity, while presenting thoughts on what the future of humanity may include with COVID-19.
What does "endemic" actually mean?
According to today.com , pandemics, epidemics and endemics are "terms for which people are somewhat confused" at the moment, Dr. emphasizes. Red Davek, pulmonologist, intensive care specialist and president of the Respiratory Institute at the Cleveland Clinic.
"A pandemic is an increase in the incidence of a specific disease that has spread to many parts of the world. An epidemic is an increase in cases limited to a smaller area, such as a food poisoning outbreak in some states or the Ebola outbreak in 2014. In contrast, an endemic virus is simply one that has a persistent presence in a specific area of the world or in a specific population. "The endemic level of a virus is the baseline or amount of a particular disease that normally exists in a community," according to the Centers for Disease Control and Prevention (CDC). This is something to be expected and somewhat predictable.
According to Dr. "Such definitions are, unfortunately, very general," said Richard Martinello, an associate professor of medicine in the Infectious Diseases Department at Yale Medical School. "And in fact they do not give us any parameters to say when something changes from pandemic to endemic."
However, experts are making some predictions about what our future might be like with COVID-19 – and how the pandemic may gradually end.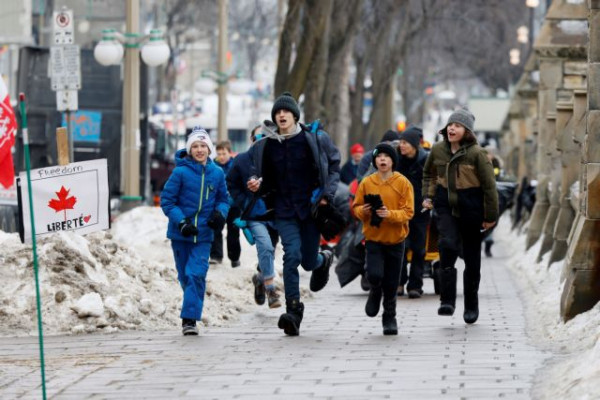 What will the endemic phase look like for COVID-19?
In practice, many experts are now "seeing" COVID-19 becoming endemic in a way similar to seasonal flu, said Dr. Bernard Cummins, medical director for infection prevention.
"Something is endemic when it does not disrupt daily life," he said. "There may be some years when things are more serious with the flu and some are not, our health care, transportation, business or other habits are not disrupted to the same extent that COVID-19 has affected them," he added. Cummins.
"In a pandemic, what we usually see are waves of disease. "And these waves are exactly what we experienced and continue to experience," said Martinello. "But when a disease is endemic, we expect it to follow a seasonal pattern, as we see with the flu or some of the common cold viruses."
This means that we may have some outbreaks (possibly fueled by new coronavirus mutations) in 2022 and in the years to come. But these waves will probably not be so "annoying". "As we move forward, the percentage of the population that has some level of immunity will be higher. "And that's when we move on to endemicity," Cummins said.
Dveik, for his part, said the flu-like scenario is the most likely and probably the best.
What we do not know is how widespread these future waves may be or whether they will continue to follow the type of seasonal patterns we have already seen, according to Martinello. But experts do not know when this endemic phase will actually reach, stressing that the pandemic is still here.
"There are just over 1,500 beds in the hospital where I work and in the worst of the flu, we can see 100 people being treated in the hospital with the flu," Martinello said. "But just a few weeks ago we had 500 people with COVID… This is the difference: There may be a wave on its own, but its peak is very different (when a virus becomes endemic)."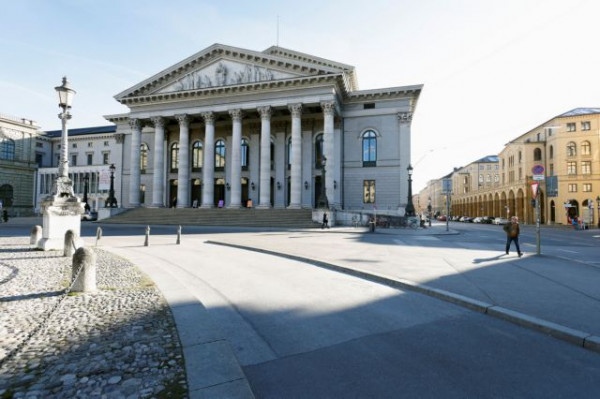 Will boosters, masks and other measures be needed in the future?
Whether or not we will need more doses of the vaccine depends on two key factors: how long the protection against the vaccinations lasts and whether a new variant will emerge that can avoid this protection.
At the moment, experts say it is too early to know for sure if a fourth dose will be needed. But in the spirit of conjecture, Dveik said: "I suspect we will have an annual vaccine, like the flu."
One of the advantages of mRNA vaccine technology is that it will take much less time to produce "updated versions", Dwake explained. Thus, they can target more accurately if and when COVID-19 becomes a truly seasonal disease.
As for the masks, Martinello said he sees them as having a new place in the world to prevent the transmission of all kinds of diseases – not just COVID-19.
"I do not expect to have masks in the classroom or at work all the time. But I think we can see more use of the mask. "Perhaps when we are in crowded situations or when traveling by plane, many of us will wear a mask – not because there is an emergency for public health, but simply because we do not want to catch a cold."