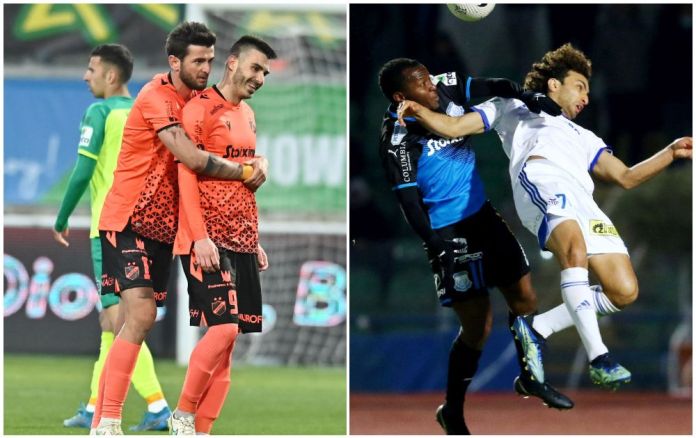 The blue-yellows, the who got a huge double against AEK (and overtook it) with a reversal in 96 & # 8242 ;, reduced their difference to -5 from the champion Apollon, who remained at 1-1 with Anorthosis.
APOEL is now charging for & # 8230; title reversal and will seek next Sunday (20/3) welcoming the Limassol to reduce to -2.
In the title game, despite its defeat, it was maintained AEK (-6), from the moment that Apollon did not win, while for Anorthosis (-9) things became terribly difficult with the "Lady" being almost & # 8230; knock-out.
Aris entered the game of Europe with claims, who, thanks to Saturday's victory over Paphos, climbed to fourth place, overtaking Anorthosis.
Η βαθμολογία:
1. Apollon 48
2. APOEL 43
3. AEK 42
4. Aris 40
5. Anorthosis 39
6. Paphos 35
Η 3η αγιστική του α & # 8217; group
Saturday 19/3
19:00 Paphos & # 8211; Anorthosis
Sunday 20/3
16:00 APOEL & # 8211; Apollo
19:00 Mars & # 8211; AEK