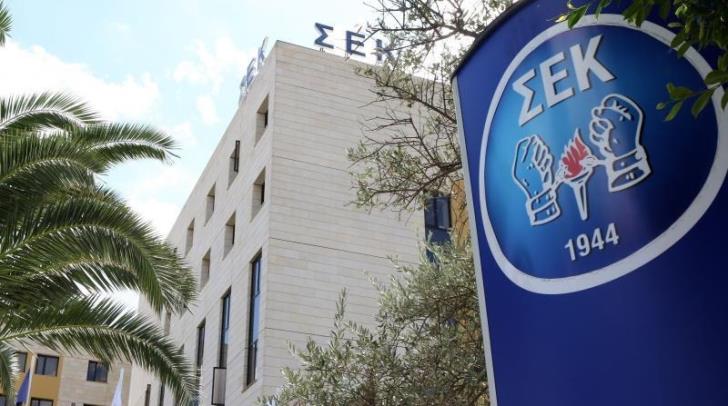 & nbsp & nbspO Φιλελεύθερος & nbsp; & nbsp;
Aiming at the government that yesterday's decision to reduce the excise tax on fuel comes with a delay and that it should be adopted last October, when it itself proposed it in a letter to the President of the Republic and the co-responsible ministers, The SEC accompanies the expression of satisfaction for yesterday's development.
"The government's decision to & nbsp; proceed – albeit belatedly – to reduce fuel taxes, satisfies the request of the TEC submitted last October to the President of the Republic and the Ministers of Finance and Energy, according to which to reduce taxes on fuel and other basic necessities, in an effort to tax decompression of society ", the union statement reads.
READ ALSO: & nbsp; The government was convinced to reduce in the fuel tax
According to the TEC, the government proceeded to reduce taxes, as the rise in inflation, which rose to 6.6% in February 2022, left it with no choice. /p>
However, the TEC expects a number of other measures from the government, in the context of an integrated anti-inflation policy, which, in turn, should, inter alia:
(a) & nbsp; Intensify controls to be marketed by all state competent services to avoid cases of notoriety.
(b) & nbsp; in half. The full restoration of the ATA as a whole is needed to restore the purchasing power of wages.
(c) Develop a comprehensive government policy plan for energy savings at all levels (eg households, businesses, government and semi-public sector). Energy saving is a national issue at critical times, such as the ones we are going through, the statement said.
(d) & nbsp; Examine the fuel tax chapter – corporate profitability and find ways to reduce the monopolies and oligopolies that exist throughout the spectrum of economic activity, e.g. in banks, fuels, etc.
(e) In order to strengthen public finances, the state's tax collection capacity should be increased, arrears should be reduced and policies to combat tax evasion should be strengthened.
"All this," the SEC concludes, "is a serious prerequisite for the state to be able to give tax breaks and reduce taxes in times of crisis."
Yesterday's decision was welcomed by most parties .