The Larnaca team lost 2-1 to Kisvarda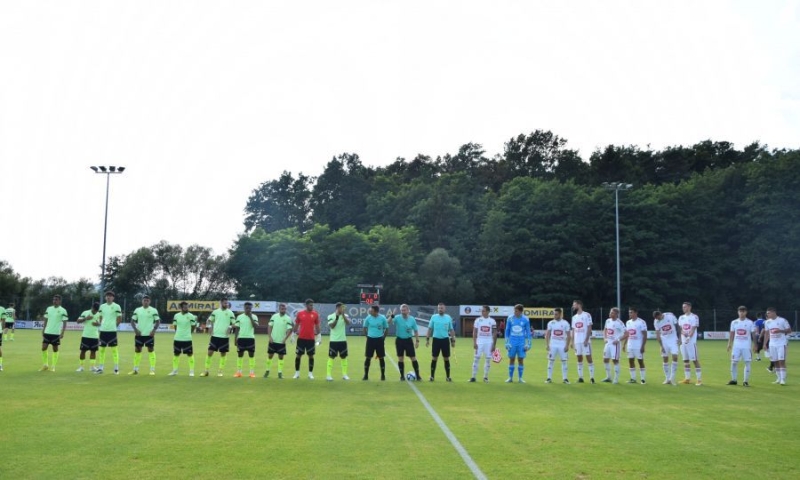 AEK suffered a 2-1 defeat from Kisvarda in their third friendly on Austrian soil. The Larnaca team did not meet high performance standards and suffered their second defeat in the main stage of their preparation.
The Ukrainian team entered the field stronger and only took the lead in the 9th minute after a mistake made in defense.
After the first half in the 21st minute, AEK missed a chance with Gama after a shot, which ended up as a corner and in the next phase another chance was missed with Konstantis making the shot , but the ball went out.
In the 30th minute, Dynamo responded to AEK's chance with a four-on-four, but Toumbas made a difficult save in the corner. So the first half ended 1-0 in favor of the Ukrainian team.
In the second half, AEK came in strongly to equalize and in the 50th minute Roberges missed the first chance of the half, after a corner, with a header he sent the ball just wide.
Oltra's team may have been looking for an equaliser, but Dynamo managed to make it 2-0 in the 57th minute with Czekus scoring from the spot.
Then AEK tried to get a reaction, in 68' Gourcho threatened with a shot sending the ball out.
Three minutes later AEK managed to score and reduce to 2-1, after a parallel turn by Sol, Gourcho in an empty net sent the ball into the net.
Oltra's team went higher and looked for an equaliser, missing a huge chance in the 75th minute. After Giurzo's foul, the ball was laid to Facundo who took the shot, with the opposing goalkeeper instinctively saving for a corner.
Match ID: 
AEK (Jose Luis Oltra): Toumbas, Casas, Gustavo, Trickovski, Gama, Kaptoum, Roberge, Andreou, Constantis, Tziortzis, Katelaris.
On the bench: Piric, Stylianidis, Tomovic, Kapsis, Sol, Faraj, Lopes, Angel, Milicevic, Pons, Englesou, Facundo, Gonzalez, Guyrcso, Mamas.
Kisvarda FC (Milos Kruscic): Kovacs, Navratil, Raul, Szor, Lippai, Alic, Kormendi, Makowski, Czekus, Ilievski, Spasic.
On the bench: Petkovic, Cipetic, Kovasic, Jovicic, Szeles, Vida, Otvos, Lucas, Camas, Mesanovic.