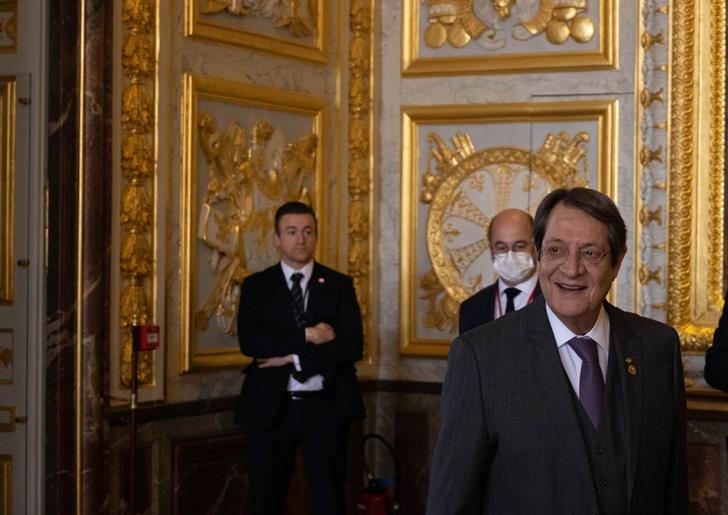 & nbsp & nbspphilenews & nbsp; & nbsp;
The work of the Informal Session of the European Council in Versailles continues today for the second day, with the participation of the President of the Republic, Nikos Anastasiadis.
President Anastasiadis arrived this morning at the Palace of Versailles, where the work of the Informal Synod is taking place, for the second consecutive day. the shadow of events in Ukraine.
A working lunch will follow and the Summit is expected to conclude its work in the afternoon.
Afterwards, the President of the Republic will attend the ceremony in memory of victims of terrorism organized by the French Government.
The President of the Republic is accompanied in Paris by the Government Spokesman Marios Pelekanos, the Deputy Minister under the President Mr. Kyriakos Kousios, the Ambassador of the Republic to France Mr. George Siakallis and service agents.