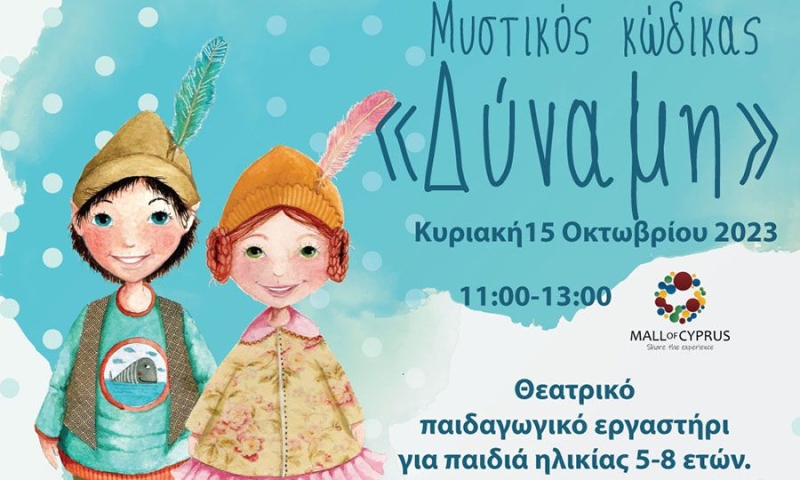 On Sunday 15 October 2023 from 11:00 to 13:00 at the Mall of Cyprus in Nicosia we will transform into Power Elves together with our little friends and all together we will try to break the secret "Strength" code. Will we be able to pass the tests, solve the riddle and discover what the Force really is?
Through a story and using the Power Notebook, children participating in the workshop will discover a series of important social skills. The aim of the workshop is to raise children's awareness of these skills and motivate them to practice and develop them, thus strengthening their mental resilience and reducing their vulnerability to problematic behaviours.
< p>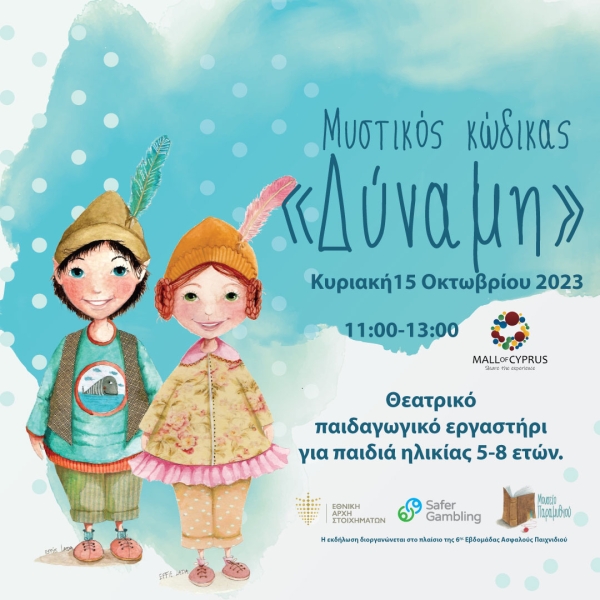 All the children who will attend will be distributed free of charge the "Notebook of Strength" which has been published by the Systemic Family Institute of Cyprus in collaboration with the National Betting Authority.
The event is organized as part of the 6th Week Safe Game from the National Betting Authority in collaboration with the Fairy Tale Museum. The aim of the Week is to inform and raise public awareness about safe betting and gambling, as well as the involvement and mobilization of stakeholders to create a protective environment against problematic gambling behaviour.
Learn more about the actions of the 6th Safer Gambling Week at www.sgw.cy and about safe gambling at www.safergambling.gov.cy
< iframe width='300px' height='500px' src='https://www.adstorebluebird.cy/api/banner/ServeBanner?zoneId=2734' frameborder='0' scrolling='no'>