Malala Yousafzai got married and the wedding photos are a must see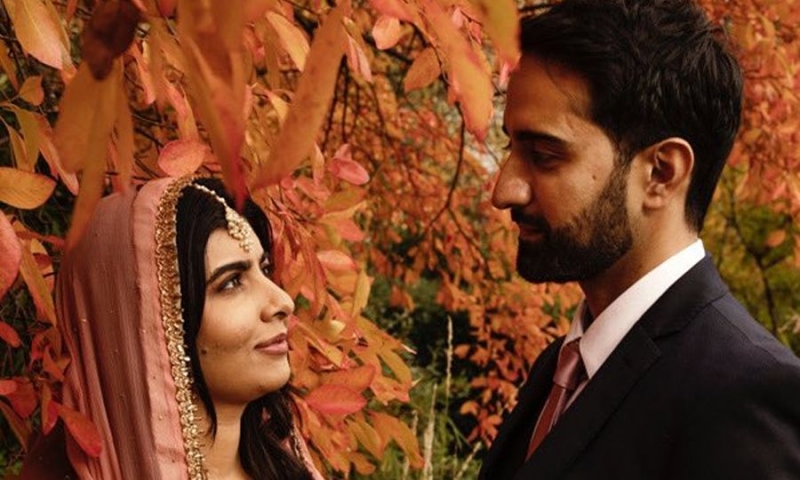 The fairytale photos were accompanied by the caption: "Today is a precious day in my life. Asser and I swore to be companions for a lifetime … "
"Malala Yousafzai may have recently revealed to British Vogue that she is against marriage, saying: 'I do not understand why people should get married,'" she said. "If you want to have a person in your life, why do you have to sign papers, why not just a deal? My mom says "Do not dare to say anything like that! You have to get married, the wedding is wonderful "" … but her "plans" were overturned and she finally said "yes".
As we saw through pictures she posted on her personal Instagram account, the youngest Nobel Laureate in the world got married in Birmingham to her sweetheart, Asser Malik.
The girls 'education activist, who at the age of 15 survived an attack on her hometown in Pakistan by a Taliban militant, and the General Manager of High Performance' of the Pakistan Cricket Board wanted to share some photos of the happy event with her staff. Malala's Instagram account.
The fairytale photos were accompanied by the caption: "Today is a precious day in my life. Asser and I swore to be companions for a lifetime. We celebrated with a small ceremony at home in Birmingham with our families. Please, pray for us. We are excited to walk together in the journey that is coming ".
View this post on Instagram