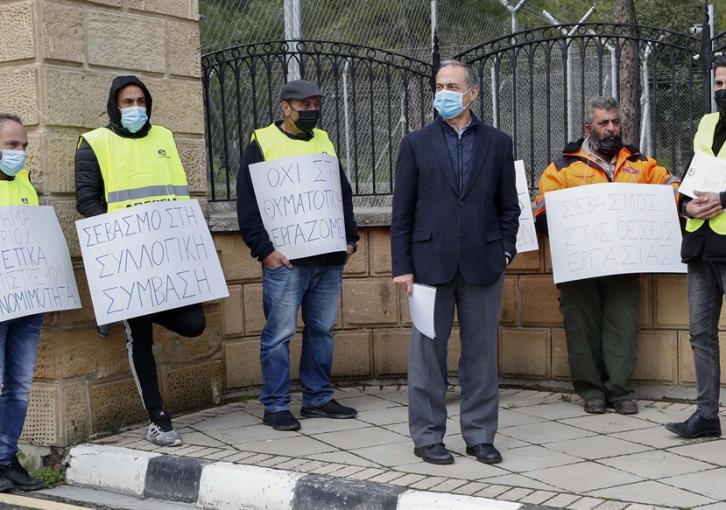 Insider / ΚΥΠΕ
A rally of SEGDAMELIN-PEO took place in front of the Presidential Palace on Wednesday morning, supporting the 24-hour strike of the workers at Fasouri Farm in response to the decision of the Ministry of Labor to grant work permits to foreigners who work in agriculture. Cypriot workers.
Athos Eleftheriou, the union's secretary general, who was in charge of the strikers' delegation, said the problem had existed since last summer and had not been resolved. He stated that the collective labor contract of the employees is being violated, adding that SEGDAMELIN-PEO condemns the attitude of the Ministry of Labor, Welfare and Social Insurance, which ignores the existence of the employees, as he stated. He noted that the strike has been going on since the meeting with the Minister of Labor, Zeta Aimilianidou, failed.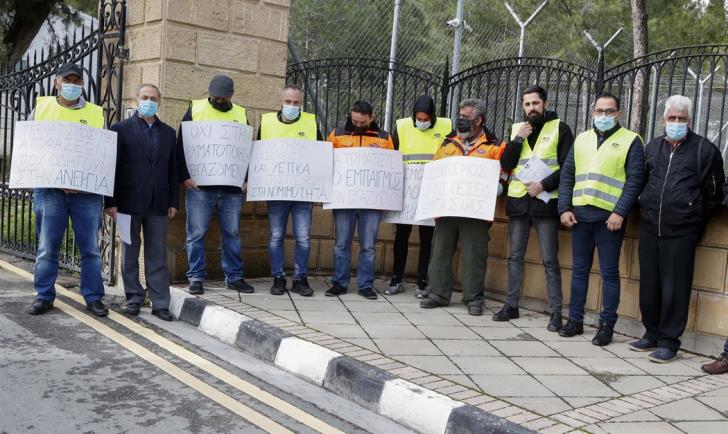 After Mr. Eleftherios's statements, the workers' resolution was read, which was approved by the striking participants and then given to the Deputy Minister in front of the President, Vassilis Palmas. The resolution notes that the Ministry of Labor "gave work permits to employees of third countries, to carry out our duties. The allegations and excuses relied on are not accepted. The position that they were given to another company is unacceptable since it concerns the same owner, the same workplace and the same works ". In addition, it is emphasized that the temporary workers who were called to work at that time are unemployed, since their duties are performed by workers from third countries.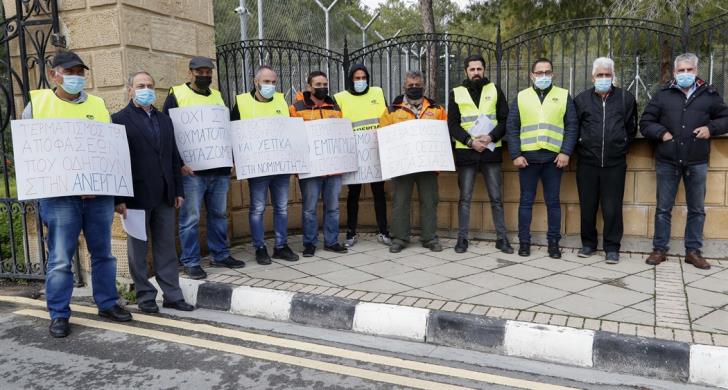 With their resolution, the employees address the President of the Republic, Nikos Anastasiadis, and ask for the securing of their jobs, the withdrawal of all work permits as well as the immediate decision-making.
In a statement, one of the workers at the Fasouri farm, Christos Christofi, said they expected President Anastasiadis to respond to the workers' demands and reconsider the way in which work permits were issued to foreigners. Another colleague, Costas Nikolaou, said he was awaiting the withdrawal of those work permits.