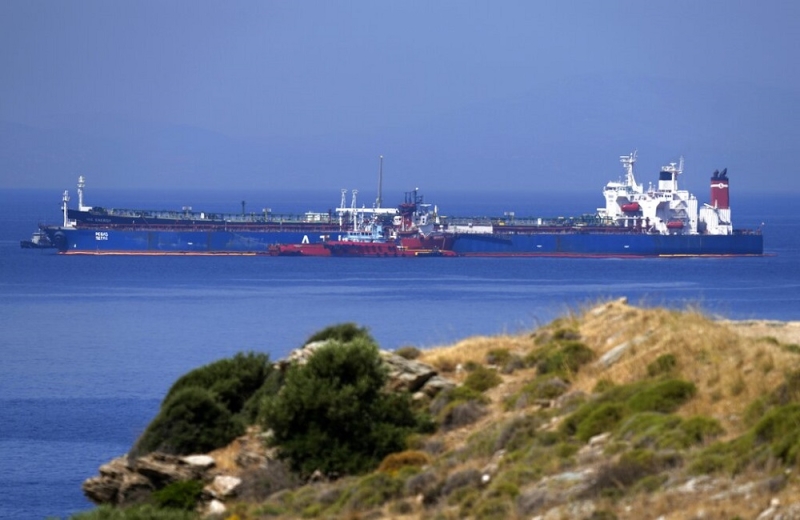 "The seizure of Greek ships by the IRGC (Guards of the Islamic Revolution) is unacceptable. "The United Kingdom is committed to the freedom of navigation and the safety of shipping in the Straits of Hormuz," he told APE.a spokesman for the British Foreign Office when asked about the United Kingdom's position on the occupation of the two Greek tankers by the Revolutionary Guards, the elite corps of the Iranian armed forces.
It is noted that in July 2019, Britain also faced similar problems when the Revolutionary Guards captured two British oil tankers: the Stena Impero and the Mesdar. The latter was released almost immediately following instructions from the Iranian authorities. But the Stena Impero, after "the legal process was followed and the necessary investigations began", according to the Guards of the Revolution, was confiscated because it "did not comply with international maritime regulations".
Britain, like other Western countries claimed that the seizure of the Stena Impero was retaliation for the seizure of the Iranian Grace 1 super-tanker near Gibraltar 15 days ago. The British then accused Grace 1 of violating EU sanctions against Syria.
The Stena Impero was finally released two months later, in September 2019.
At that time, to avoid similar incidents, the British Ministry of Defense decided to send ships of the country's Navy that accompanied the British flag tankers as they cross the Strait of Hormuz.
According to ERT, the crew of one ship, the Prudent Warrior, consists of twenty-three people, one of whom is a Cypriot. In the Prudent Warrior, there are also eight Greek citizens. The crew of the second ship, the Delta Poseidon, consists of a total of 25 people, two of whom are Greek citizens.
Sources of the Ministry of Foreign Affairs of the Republic characterize the incident as very serious, noting that the issue is handled by its ambassador Of Cyprus in Tehran.
The same sources stated that the Cypriot Ministry of Foreign Affairs is in constant cooperation with the Ministry of Foreign Affairs of Greece and all the necessary steps are being taken to the Iranian government.