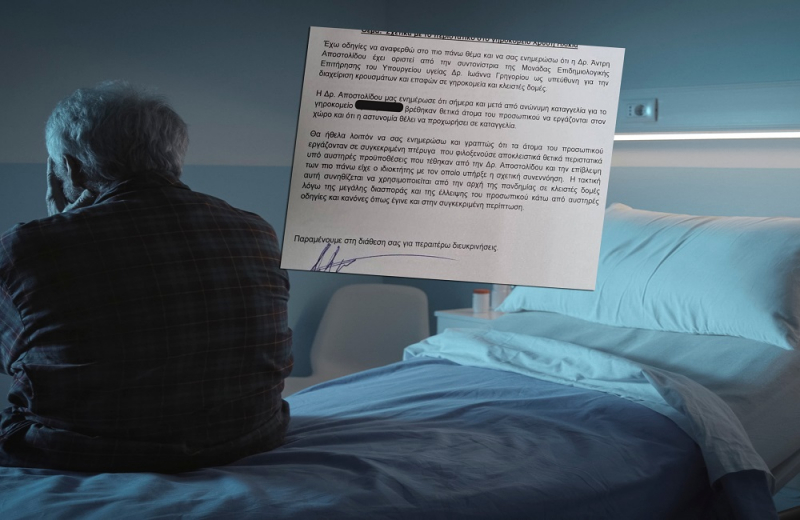 Members of a personal nursing home are positive for the coronavirus, however, they nevertheless work normally and in accordance with the law.
Simply put, not only is this known to competent officials of the Ministry of Health, but it is done following a relevant decision they have taken.
The whole issue that has been raised has already been reported to the Cyprus Police, an executive of which is said to have investigated the case. However, following explanations given by the competent ministry, no further action has been taken.
The complaint
The complainant allegedly raised an issue with public health, and although Covid-19-positive nursing home staff work with appropriate measures and care for only those who have been exposed to the disease, transmission risks are nevertheless of the virus from their circulation to go to their workplace.
More about the issue in the printed version of "P" and for the subscribers of POLITIS PREMIUM the digital edition of the newspaper in PDF at the same time with its printed circulation daily from 05.00 in the morning.