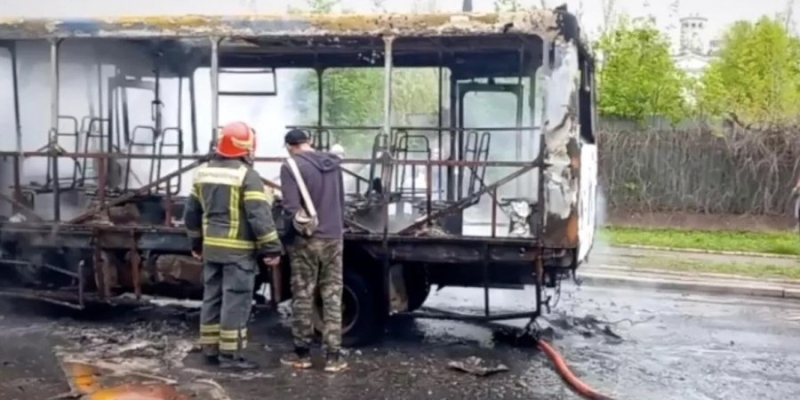 The Moscow-appointed occupation authorities of the Donetsk region announced that seven people were killed and 10 wounded after shelling by the Ukrainian army hit the city center.
The president of the so-called "Donetsk People's Republic", Denis Pushilin, wrote in his post on Telegram that according to the first information, seven people were killed, including a child, and ten others were injured. Also, according to him, the Ukrainian strikes "hit a hospital, a park and residential buildings".
The "mayor" of the occupied city of Donetsk since 2014, Alexei Kulemzin, said three districts of the city were affected. One of the missiles hit a taxi –van, killing seven people.
It is also reported that the area of ​​the "Ukraine" department store was hit. in the Kiev district of Donetsk, as a result of which several cars were engulfed in flames. A short distance away is a clinic which was also hit according to the occupation authorities.
The occupation authorities blame the shelling on the Ukrainian armed forces. Kiev has repeatedly stated that it does not hit cities and civilian targets. In war conditions it is impossible to directly verify the statements of the warring parties.
Source: APE-MPE