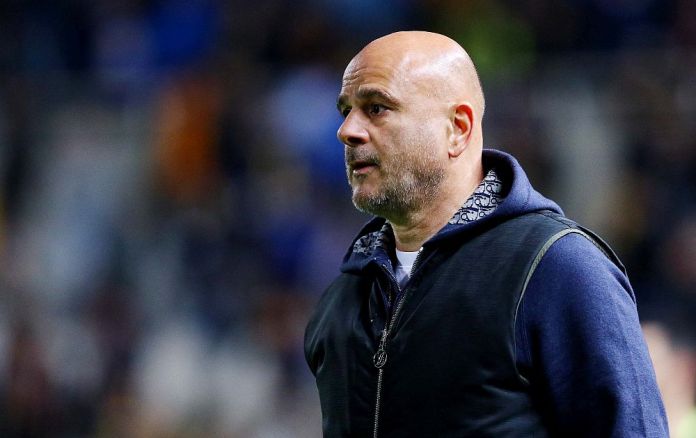 Timur Ketspaia's effort to "build" next season's Anorthosis has already begun. The biggest "challenge", as usual, is the compilation of the "map" of the 15 foreign/community members of List A '. That is, based on the material available to Cypriot footballers, to decide how the 15 pieces of the puzzle will be used and which positions will be supported by foreigners/community List A '. For example, it is already known that in the new season there will be different data, as this year there is a left back from this list (Korea), while next year along with the Brazilian will be Kiko, so another position will be… minus to foreigners/community over 22 years.
At the moment, eight of the 15 places for the new season are "closed". These are five players who already had a contract for the year, Escoval, Korea *, Verhovets, Popovic and Novotny, the two who renewed, Loria and Abartzumyan, as well as the transfer of Kiko. In other words, there are seven more pieces left to complete the puzzle. Some of them will be found through the renewals that will be made in some of the contracts that expire and the rest in the summer, through transfers.
In addition to Busuladzic, who is already out of the team, there are eight other players whose contracts are coming to an end. They are Risvanis, Arayuri, Husbauer, Christodoulopoulos, Kaltsas, Warda and the borrowers Jour, Deletic. For the latter two, an effort will be made to keep them, but with a free transfer.
From the rest, it is self-evident that the big capital is Warda, although his stay is considered extremely difficult. At the other end, Arayuri has the least chance of accepting a renewal proposal. Christodoulopoulos, although he will enter the new season at 36, showed that he is worth it with the above new contract, while Hussbauer is also having an excellent year, but he has a salary of more than 20 thousand per month and will have to accept a reduction in earnings to refresh. Kaltsas is likely to remain as an alternative, Risvanis has less chances, although Anorthosis denied that he is "finished".
It is noted that on the Cypriot side, apart from the leader Artymata which is a "hot" capital (however, the indications for renewal are positive), there are no other contracts that expire.
* Even if Korea obtains a Cypriot passport, it will not be able to compete with its native status, unless it first registers with our national team group.
Passport for Korea