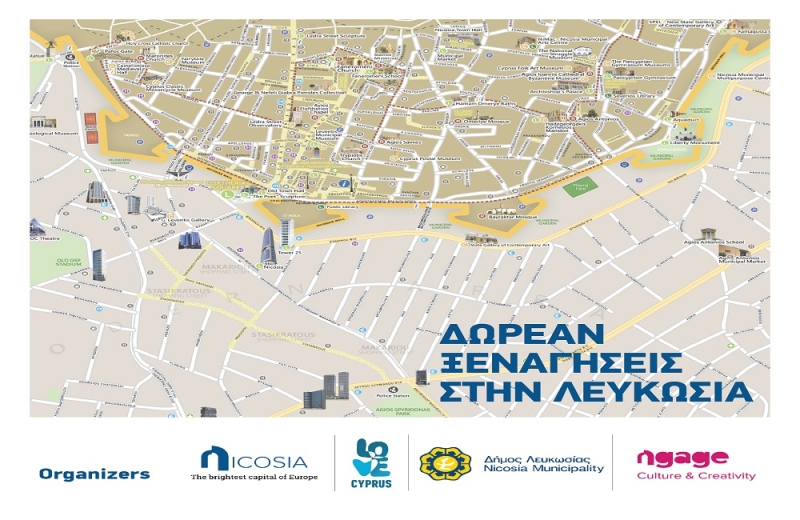 The Nicosia Region Tourism Development and Promotion Company (ETAP), the Ministry of Tourism and the Municipality of Nicosia organize free guided tours of the Nicosia Museums.
The guided tours will take place on Wednesday, May 18, 2022, on the occasion of World Museum Day.
The aim of the guided tours is to acquaint locals and foreign visitors with the Museums of the Capital.
The guided tour will be the old Town Hall in Eleftherias Square (in the Davila bastion).
Due to the limited number of seats, those interested are kindly requested to register in time for the following electronic forms .
Wednesday 18 May 2022
· Leventio Municipal Museum & # 8211; State Gallery of Contemporary Art (Greek)
Time: 10:00 & # 8211; 13:00 Registrations: https://forms.gle/XJfp4EC6jhY1AP5s5
· Fairytale Museum & # 8211; Motorcycle Museum
Time: 15:15 & # 8211; 17:15 Registration: https://forms.gle/GsmVR9yMkRU9taTV6