Slowing growth, tightening monetary policy and tightening credit conditions spark wave of new bankruptcies, Allianz Research says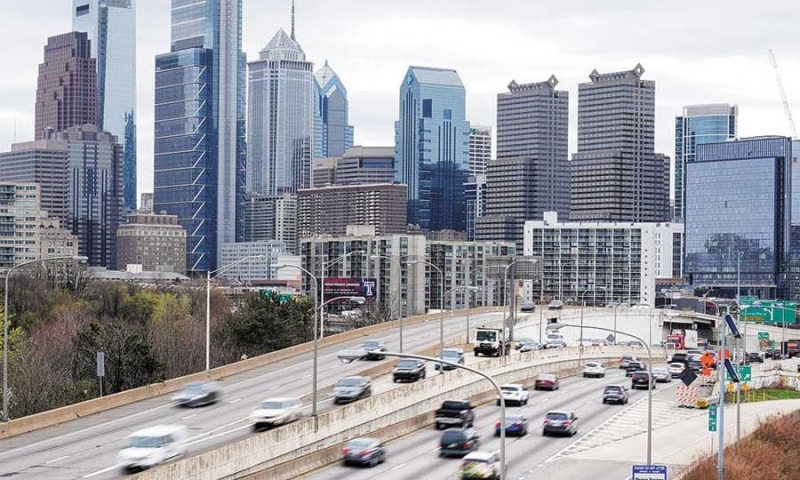 Eleftheria Kourtali
Slowing growth, tightening monetary policy and tightening credit conditions are fueling a wave of new defaults, according to Allianz Research. In particular, it expects a 21% increase in bankruptcies this year at a global level, with the US recording a 49% increase compared to 2022 and the Eurozone 23%, while it is estimated that the increase in bankruptcies of Greek companies will be significant, which is placed at 23 % both this year and 2024.
23% increase in bankruptcies in Greece compared to 2022, according to a report by Allianz Research.
Diffusion of concerns about financial stability has increased risks for businesses, Allianz points out, and will contribute to a widespread acceleration of bankruptcies. Recession fears and supply chain issues have eased, but companies still face widespread pressures on the profitability front amid tighter financial conditions given the turmoil in the US and European banking sector. Moreover, "normalization" is not yet complete, especially in Europe. Measures related to COVID-19 have largely been withdrawn, but in several countries companies are still participating in multi-year support programs while also facing the phasing out of additional support measures implemented in the wake of the war in Ukraine. especially regarding energy prices.
Shallow recovery in the EU
According to Allianz Research estimates, demand is likely to remain well below the minimum required to at least stabilize the number of bankruptcies. It expects global growth to slow in 2023 (+2.2%) and recover modestly in 2024 (+2.3%). The US will not be able to avoid recession at the end of 2022, while the Eurozone is expected to see a shallow recovery in 2024 (+0.9%), after sluggish growth in 2023 (+0.3%).
In most countries the prospects for GDP dynamics for 2023 and 2024 are lower than the levels needed to reduce bankruptcies, as he emphasizes. It estimates that the Eurozone and the US would need 1.3% and 1.5% additional GDP growth on average in 2023-2024 to stabilize the number of bankruptcies.
Beyond demand, prolonged pressure on profitability, weaker liquidity reserves and tighter financial conditions are testing the resilience of the most fragile companies, Allianz points out. These include businesses in industries most exposed to the global slowdown (e.g. specialty retail such as textiles, home appliances and some services including restaurants), companies in industries most exposed to higher wages (such as retail, transport and construction), as well as companies more exposed to rising interest rates and rising interest repayment costs (construction, durable goods).
Loss of liquidity
High cash holdings provided an important buffer, with non-financial corporate cash cushions moving well above pandemic levels in the Eurozone (+33% in early 2023 compared to January 2020) and the US ( +19% compared to January 2020). However, as Allianz notes, the cash burn ratio has turned negative since the first half of 2022 for the US and most European countries, suggesting that this safety net is running out.
Overall, it expects a sharp acceleration in global business bankruptcies in 2023 (+21% annually), before another – albeit more limited – increase in 2024 (+4%). In Europe, it expects bankruptcies to grow relatively strongly in 2023 (+20%), for the third consecutive year, and to stabilize in 2024, with the Eurozone growing by 23% this year. It estimates that bankruptcy cases will reach 59,000 in France in 2023 (+41% year-on-year), 28,500 in the United Kingdom (+16%), 17,800 in Germany (+22%) and 8,900 cases in Italy (+24%). ).
As far as Greece is concerned, Allianz estimates that after two years of stabilization, there will be 65 corporate bankruptcies this year, recording an increase of 23%, and another 80 in 2024, also an increase of 23%.
In the US it expects a 49% increase in 2023 with 20,000 bankruptcies in total, as a result of tighter credit conditions and a sharp economic slowdown, while it expects 23,000 further bankruptcies in 2024.
In the event that a new systemic crisis like the 2008 financial crisis, there will be 21,600 additional bankruptcies in the US in 2023-2024 and 99,900 in Europe. Even in the absence of a major financial crisis, a credit crunch of the magnitude seen in the early 2000s during the tech bubble burst will lead to 12,900 additional bankruptcies in 2023-2024 in the US and 95,300 in Europe. And in the case of a credit freeze, which means a "stop" on new loans, bankruptcies would increase by 10,700 in the US and by 46,300 in Europe.