Olympiacos – AEL ended in a 1-1 draw, with the hosts unable to take advantage of Doxa's point losses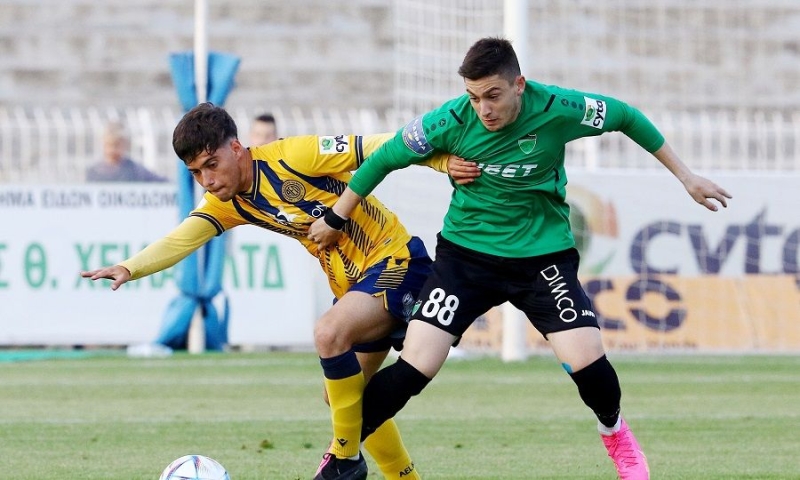 watch video
Olympiacos did not take advantage of yesterday's defeat of Doxa, making its "task" more difficult in the effort to stay in the division. With this draw, the Taktakala team reduced the difference from Doxa to eight points, six games before the end of the league.
Part A
The two teams entered the field with the aim of imposing their pace. In the first minutes the one who controlled the pace of the game was Olympiacos.
The first phase of the game was for the home team with Pehlivanis making the shot but Oliveira consistently blocking it. AEL created its first phase in the 12th minute with Makris making the shot but it was weak as a result of which Moll saved easily.
Two minutes later after a Miralas corner, Continella got the header and opened the scoring for his team.
Olympiakos' response was immediate as they equalized in the 20th minute after a nice collaboration and the final recipient was Charalambous who beat Oliveira.
The home team managed to score a second goal after two minutes, again with Charalambous, but after the intervention of the VAR, the goal was disallowed for a foul by Nani on Mendojevic.
The game in the next few minutes had a fast pace with the ball going up and down, but the two teams failed to become threatening.
This was also the score of the half with the two teams going to the locker room with the score 1-1.
B Part
The second half started with Olympiakos entering more dynamically. In the 49th minute, the home team missed a huge opportunity with Alseus leaving four-four but not being able to beat Oliveira who saved in a corner.
In the 60th minute, AEL created its first phase in the second half with Pehlivanis takes the shot but Moll saves it for a corner.
The hosts were more threatening and in the 66th minute they missed another great opportunity with Pehlivanis making the shot but unable to find the target as the ball went high out.
Olympiakos looked more for the goal but didn't. he was able to find it. A shot by Christodoulou in the 76th minute that was off target and one by Durmisai in the 85th minute that was easily saved by Oliveira were the remaining phases of the game.
This was also the final score of the game with the two teams sharing a point .
THE IDENTITY OF THE GAME
Olympic: Mol, Muktaris, Eselink, Christodoulou, Pehlivanis, Nani, Gorupets, Charalambous, Alceus, Durmisai, Koroma< /p>
AEL: Fernandes, Franzis, Mentojevic, Miralas, Makris, Pantelis, Filipovic, Kolias, Bilovar, Zacharias, Kontinella
Scorer: 20′ Charalambous/15′ Kontinella
< p>Yellow cards: 9′ Mouktaris/66′ Papafotis
Dismissals: -/-
Referee: Christodoulou Ioannis
VAR: Fotiou Konstantinos