Sotiris Kadis explained to DIASPORA IDINES the reasons why they are protesting outside the Presidential Palace on October 23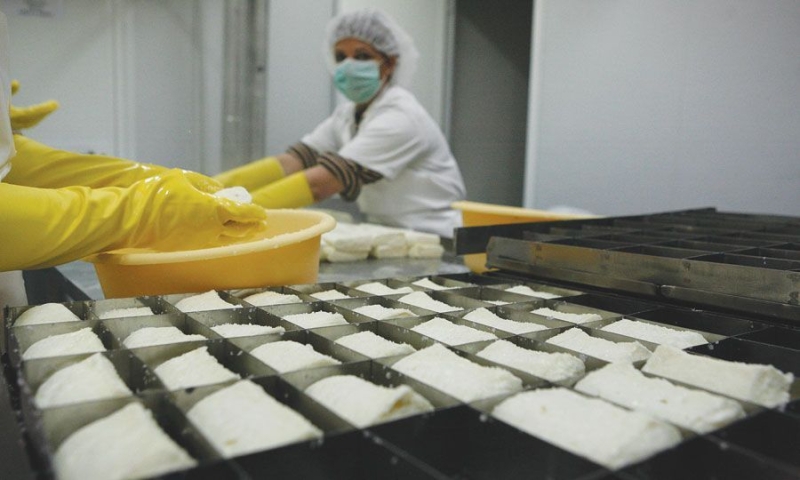 Specific date of meeting with PtD to hear their reactions in relation to the PDO in halloumi, which leads them to a protest event outside the Presidential Palace on October 23, goat and sheep farmers are waiting for.
p>
This is what the President of the Goat and Sheep Producers Group, Sotiris Kadis, said to SPORT FM and the DIASPORA EIDISEN program, stating that, before their meeting yesterday in Choirokoitia, the President asked the goat and sheep farmers to send him a letter, and then to set a meeting for them, without yet be something tangible at present.
In any case, the sheep and goat breeders met as planned in Choirokoitia, where they decided to plan a protest outside the Presidential Palace on October 23, while at the same time with legal assistance they will send a memorandum to the Commission, explaining why a new five-year extension of the implementation should not be decided of the PDO.
At the same time, the goat and sheep breeders will create a type of Committee, which will carry out checks, since as they complain, the checks carried out by the state are not satisfactory.
Mr Kadis called on the Minister of Agriculture to assume the responsibilities deriving from his duties, to implement the specific legislation that governs PDO products and to stop covering specific industries in a specific way.
He added that the requests of sheep and goat farmers are specific. Firstly, the quota in goat and sheep milk should be increased from the 20% it is now, to 35% in February next year and to 51% in June when the transitional stage ends, indicating that based on the agreement made in the KEBE and was never implemented, sheep and goat farmers are determined to avoid the five-year transition stage.