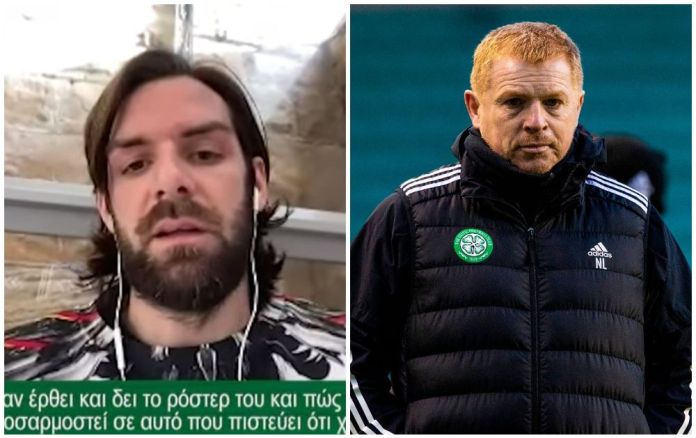 Killian Sheridan was invited to the Omonia show "Total Green" on Primetel on Tuesday night (8/3), in order to outline the profile New Greens coach Neil Lennon
coach, whether he will need time to adjust, his character and his philosophy for young people.
Read what Sheridan said about Lennon:
"I think it's a very good choice. It can bring success to Celtic for many years. He knows what it takes to lead a great team with high expectations and I think he will give a lot to Omonia. He is again in a big team with the fans having a lot of demands and I think he will fit in well. "
For his football philosophy and regular style he prefers: "I think he will try to play with high tempo and intensity. I know that when he was successful with Celtic, especially in Europe, that was his way. This way of playing. Maybe he will try this, maybe he will try something different in Cyprus, but I am sure that when he comes and sees his roster and how the championship is played, then he will adapt to what he thinks he needs. He is regularly very good and can be adapted according to the league, the roster and his players. "
If needed adjustment time: "I think every team needs time to adjust. Especially when you go to another country. I'm not sure if he has played as a player outside the UK, I know he has not done so as a coach. There will definitely be many differences, in culture, in lifestyle, in the style of football. There are differences, but I have seen some of his interviews where he stated that he is looking for a challenge abroad. I think he will do well ".
About his character: " He was on the field as a captain very passionate. He was a leader. Off the field it was a little quieter. As a coach the same. Quiet and calm. But sometimes when the team was not playing well or its players were not performing properly and needed a little push, it showed them to understand that they need to get better. Not in such a calm way. He knows when to shout and when to stay calm. "
His philosophy for young people: